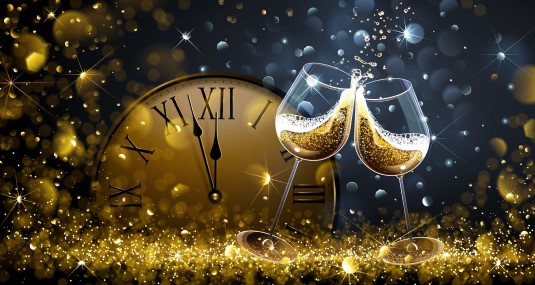 As we turn the page on the year 2018, let's have a look back at the posts that commanded the most attention. And perhaps a few that need a little bit more love.
1. Suspend Labour Friends of Israel
2. The Bourgeois Politics of the People's Vote March
3. Toby Young and the Taming of Higher Education
4. A Terrible Stalinist Purge
5. Besmirching Labour's Name
6. Enemies to the Left
7. On the Campaign Against Corbyn
8. Corbynism and Anti-Semitism
9. The Cloying Desperation of the Tory Press
10. Is it Okay to Like Morrissey?
11. Owen Jones vs the British Media Establishment
12. No One is Above the Party
13. 10 Points on Russia and Russian Politics
14. The Conservative Party's Eugenics Problem
15. Frank Field: An Anti-Eulogy
16. Labour NEC Fallout
17. No Labour Exit from Brexit
18. Can Blairism Win Back the Labour Party?
Once again Labour factionalism dominates the list. If the right behaved themselves and learned to be a constructive opposition, then I might not write about them as much. Nevertheless, happy to see a couple of pieces about the Tories get in there, but there is definitely a case for more variety. And who knows, as 2019 is the year of Brexit perhaps there will be more diversity as I'm forced to cover soup kitchens, wheel barrows full of fivers, cultivating carrots in window boxes and other fun topics. Also, in my projection of work I've got a few articles and book chapters to get done before the biggie: writing the book plan and a couple of sample chapters. Hopefully life won't get in the way too much!
No predictions again for 2019, I've learned my lesson. But there were some pieces deserving more of your time that didn't make the end of year list. For some weird reason I quite enjoyed writing this pair of pieces about the dismal 'blue' Marxism of Jon Cruddas, and I tried writing about Deleuze too. You be the judge of how well I did. Perhaps I should also do more writing on telly, because, again, writing about A Very English Scandal was good fun, as was throwing down a few scribbles about French cop drama Spiral. I almost wrote something about the summer's reality TV hit, Circle, but there was too much scabbing in the Labour Party going on demanding of words and time.
Okay, that's more or less me done for 2018. All that remains is sorting out my top ten dance tunes for the year and then ... rest. Until tomorrow morning at least, when 2019 brings in more of the same.