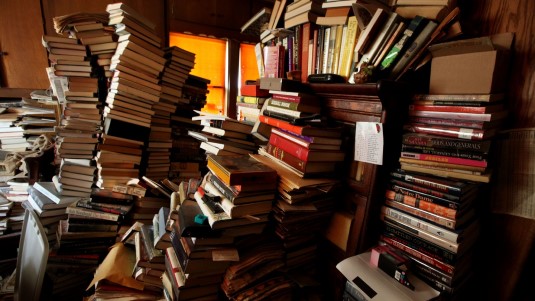 Another quarter of a year has gone, and as per recent tradition I am compelled to list the books I've read since last time. They are:
Transpositions by Rosi Braidotti
The Lost Revolution by Chris Harman
Reckless Opportunists: Elites at the End of the Establishment by Aeron Davis
I'm Not Scared by Niccolo Ammanti
The Monk and the Hangman's Daughter by Ambrose Bierce
The Attention Economy by Claudio Celis Bueno
Betting the House by Tim Ross and Tom McTague
The Long Firm by Jake Arnott
Guerrilla Warfare by Che Guevara
Deleuze and Politics edited by Ian Buchanon and Nicholas Thoburn
The Penelopiad by Margaret Atwood
A Picture of Health edited by Jonathan Ashworth
The Caves of Steel by Isaac Asimov
The Way of All Flesh by Samuel Butler
Fall Out by Tim Shipman
Beyond Brexit edited by Olivia Bailey
Capital Volume One by Karl Marx
Taduno's Song by Odafe Atogun
Ball Lightning by Liu Cixin
Elephant by Raymond Carver
Game Changer by Steve Howell
With Volume One in the bag, that's another bucket list book done. Though as explained in the piece I wrote about it, Marx's prose is very straight forward. It requires patience, but it is superbly written and clear. Forget the books about Marx, or at least those written about Capital. Just dive in! Other notables - I enjoyed the Atwood, it's a good laugh. Olivia Bailey's Fabian collection on Brexit was surprisingly interesting, if only as a way of marking the tacking of Labour's old establishment to the left. In the battle of accounts of what happened to politics in 2017, I'm afraid the take from "Shippers" came out on top. Unfortunately, I didn't enjoy Steve Howell's insider account of the Corbyn campaign as much as I was expecting - basically because I was anticipating something like Alex Nunns's excellent The Candidate. It's not a bad book, but if you're well read on the ins and outs of the 2017 election campaign you might be a touch disappointed. Sorry, Steve! As for the Ross and McTague effort, considering it's a fairly hefty number it reads like it was rush-written and has precious little insight. There's nothing there that "Shippers" doesn't do better in his.
Anyway, that's enough from me. What have you been reading recently, and did Santa bring you anything interesting for Christmas?