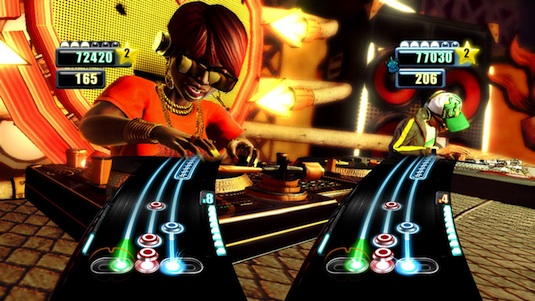 It's been an interesting years in politics. But what about dance music? As ever, as per the age-old tradition, here are my picks from the last year.
10. Tears In Your Eyes by Nora En Pure
9. Magnum Opus by Thomas Ulstrup
8. One Breath by Namnambulu
7. Origins by Factor B and the Noble Six
6. Bottle of Loneliness (Filatov & Karas Remix) by El Mukaka feat. Kayla Jacobs
5. Northern Soul by Above & Beyond feat. Richard Bedford
4. Scio by Jay Hardway
3. Eterna by Dim3nsion
2. Mistakes by CYA
As you can see, trance and progressive has surged back over the sides to (re)claim most of the chart. Which is exactly as it should be. But it's no clean sweep by any means. Tears In Your Eyes dips into the yearly tally with a soothing, relaxing vibe. It's unlikely to light up dance floors but would soundtrack not a few come downs nicely. Namnambulu ensures the flag for tuneful EBM is unfurled resplendent, making it his second appearance in this decade's top tens, having previously visited in 2015 under the Frozen Plasma guise. And good job too because One Breath is a real beaut. The Filatov & Karas remix of Bottle of Loneliness does what all remixes should do, and that's bring something new to the original while improving on it. Finally for our non-trancey cohort, Jay Hardway's sublime Scio came from nowhere with a stand out sound - definitely one to watch in 2018.
And for the family trance and progressive? Aly & Fila's Beyond the Lights almost made the list, but was too cheesy and too 1990s-Japanese-video-game-end-credits to make the cut. However, we're treated to some criminally overlooked uplifting from Thomas Ulstrup and Factor B and the Noble Six (welcome back to the list!). Welcome too is the return of Above & Beyond, who've been absent since 2008 (if memory serves). Northern Soul is superb night time driving music, and captures A&B's signature fusion of down tempo euphoria. Yes, the interpenetration of opposites is really a thing. Also very happy to see Ferry Corsten protege Dim3nsion back as well. And what a triumph Eterna is as it swaggers in like a herd of elephants and slays the listener with a sublime melody. Surely even greater things await - no pressure! And last of all, CYA's Mistakes certainly is no mistake. A proper slice of progressive that deserves wider recognition and more airplay.
Unfortunately, as a whole the year wasn't a particularly great one for dance music. Yes, the charts are a-conquered with the ubiquitous Clean Bandit driving all before it. Symphony was even the basis of the BBC's Christmas jingle, but as valued Jez supporters I can't say bad things about them. What I can be less charitable about is the awful big room/open air stadium house of Alesso/Aoki/Avicii/Tiesto/Guetta et al. Big, stomping clumsy horns, it sounds entirely obnoxious and faux. Meanwhile the dance/dancehall fusion purveyed by Major Lazer and friends turned out to be less than the sum of its parts, and yet still proved massive. Baffling. And most worrying of all, hardstyle is acquiring a huge following - imagine Scooter as the hegemonic dance act and you can see why I'm appalled. I'll keep hoping for that trance renaissance, which will surely come ...
Enough blathering and let's get on to the main event. This year saw a proper return to form from one of the legendary trance artists. His concept album, Blueprint had a premise carved out of Edam (robot alien girl falls in love with her creator, indeed), but this track. Oh my. This track. If it gets the goose bumps going, you know it's good.