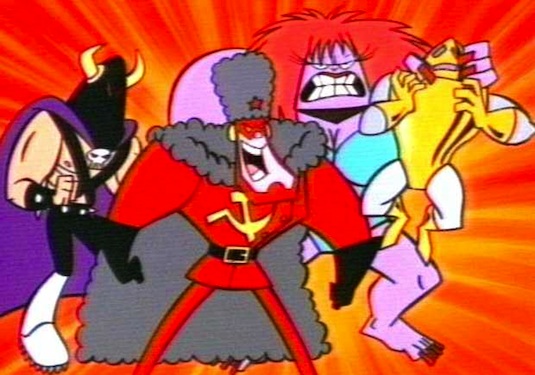 I'm going to break with the rest of comment land in its fashionable declaration of 2017 as awful. Sure, Donald Trump sits gurning away in the White House, politics is a toxic mess and more beloved celebrities shuffled off this mortal coil. But as we sit at the end of 2017 versus this time last year, there are reasons to be optimistic. Suddenly, the green shoots of a better future are starting to push through the mulch of ages. In New Zealand, a left wing Labour government self-consciously modelled on the British example is in power. In Italy, the young are beginning to turn away from the rancid petit bourgeois and establishment-friendly radicalism of Beppe Grillo's Five Star Movement to the left. In Iran, mass protest is stirring once more, whereas Russia has seen more than a few. Trump is catalysing the opposition against the Republicans and socialism walks anew in the home of the brave. And in Britain, not only was a seemingly impregnable Tory government destroyed and laid low by the pettiest infighting, and is groping toward a soft Brexit in defiance of its rhetoric, an avowedly left wing Labour Party with a leftist leader confounded all expectations and gave Labour its best election result for 20 years, sparking a resurgence of socialist thought and touching off the biggest radicalisation since the early 1980s.
There are problems to be sorted and difficulties to face down. Our opponents are at sixes and sevens but they're not defeated yet. If 2016 was the nadir of the post-crash era, I would suggest 2017 was the year the corner was turned. Still a long way to go but for the first time in a long time the vistas are clear and things are moving our way.
As we reflect back on the last year then, this is what the blog said as arranged by what you, the reader, visited most often. I hope you enjoy the trip down memory lane.
1. Owen Jones and Naive Cynicism
2. Guido Fawkes: Troll and Hypocrite
3. Yvette Cooper's "Alternative Vision"
4. Explaining Laura Kuenssberg's Bias
5. On the Doors in Stoke Central
6. Jeremy Corbyn and the Working Class
7. May vs Corbyn: The Verdict
8. Leaders' Question Time: Who Won?
9. Happy Birthday Marx's Capital
10. On Labour's "Sexist" Industrial Strategy
11. The Left Unity Masturbation at Work Thread
12. Thank You Chuka Umunna
13. Five Reasons Why a New Centre Party is a Stupid Idea
14. Corbynism and Scottish Labour
15. The Stupidity of Jeremy Hunt
16. What is the Dementia Tax?
17. A Political Guide to Stoke-on-Trent
Last year's list was dominated by getting to grips with what Jeremy Corbyn and Corbynism represented. This year the focus shifted to the frenzy of factional struggle, the full-bloodied combat of fraught electioneering and partisan assault. But the appetite for ideas remain. Could a short post celebrating Capital have charged into this year's top ten before the events of the last 12 months? Might a contribution explaining the rise of Corbynism in relation to the changing nature of class have commanded the scene as much as the one listed above has done?
I'm not going to make any forecasts for the coming year because, well, I have a post coming up on the politics of prediction. However, while this has been the best year ever in terms of audience views the numbers are probably going to take a cut in 2018. From time to time I've said the pace of the blogging would be slowing down and yet, lo, another 300 posts are served up by year's end. Unfortunately there are a lot of projects I'm working on on the sociology of Corbynism, the nature of politics, and more besides and something has got to give. Then again, who knows, it might be a case of better fewer but better, at least where visiting figures are concerned.
Anyway, have a happy new year and see you next year. Which is in fewer than 24 hours.