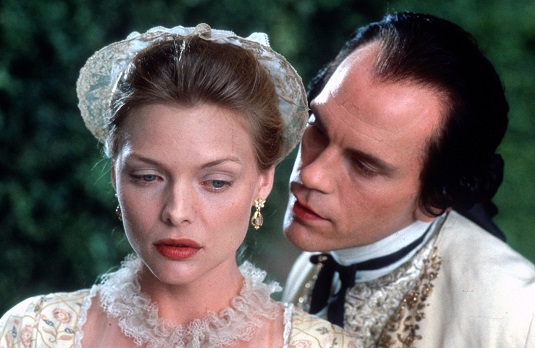 Before September, things were a bit slow on the blog. Here's a partial explanation - a bumper crop of books read over the last few months.

The Steep Approach to Garbadale by Iain Banks
The Poverty of Theory by EP Thompson
The L-Shaped Room by Lynne Reid Banks
Purgatory Mount by Adam Roberts
Rereading Marx in the Age of Digital Capitalism by Christian Fuchs
Difficulties with Girls by Kingsley Amis
David Copperfield by Charles Dickens
Eversion by Alastair Reynolds
My Sister, the Serial Killer by Oyinkan Braithwaite
Oh William! by Elizabeth Strout
Dry Heart by Natalia Hinzberg
We Are Satellites by Sarah Pinsker
Dialectic of Enlightenment by Theodor Adorno and Max Horkheimer
Old Babes in the Wood by Margaret Atwood
The Philosophical Discourse of Modernity by Jurgen Habermas
Kepler by John Banville
Espedair Street by Iain Banks
Marxism and Literature by Raymond Williams
I Who Have Never Known Men by Jacqueline Harpman
Till Eulenspiegel by "N"
Vathek by William Beckford
Caliban and the Witch by Silvia Federici
Walden by Henry David Thoreau
A Man from the North by Arnold Bennett
Ending Up by Kingsley Amis
Hegemony Now by Jeremy Gilbert and Alex Williams
Johnathan Wild and The Voyage to Lisbon by Henry Fielding
Legitimation Crisis by Jurgen Habermas
Les Liaisons Dangereuses by Pierre Ambroise Choderlos De Laclos
The Book of Evidence by John Banville

Not a bad wodge, to be honest. Starting with the Adam Roberts, I'm sorry to say I really can't recommend this one. Part science fiction, part weird religious fever dream it just didn't go down well. Nor, when I think about it, have many of his other books. Why do I keep reading them? But sticking with SF, I cannot praise Jacqueline Harpman's I Who Have Never Known Men enough. I suppose it loosely fits in the genre, but its strong literary sensibility, existential bent and its beguiling bleakness makes it one of the best novels I've read in recent years. Why is it not better known?

A very well known book is David Copperfield. Apparently Dickens's favourite of his, and championed by Virginia Woolf - who couldn't otherwise stand his work - it every bit deserves its reputation. The characterisation is superb and memorable. The celebrated Mr Micawber and Uriah Heep, the ridiculously overt humble bragger are characters that stand out in English literature for a reason. I'm going to stop gushing now in case I embarrass myself. In the fun corner is Till Eugenspiegel, a 500+ year old work full of childish laughs. Also, My Sister, the Serial Killer. What to so when your sister's boyfriends keep turning up dead and her only explanation is *innocent face*? What to make of the notorious Les Liaisons Dangereuses? It's totally tame where modern readers are concerned but it's still a fascinating book. Told through a series of letters between a pair of utterly amoral aristocratic players, we have an 18th century crash course in grooming, gaslighting, and good old comeuppances. An excellent translation (mine was the Routledge edition) makes it a great read.

I thought it was about time I got round to the Dialectic of Enlightenment seeing as its been on my shelf for decades, and I didn't get on with it at all. Perhaps it's because the book's contents are so thoroughly embedded in leftist critiques of culture that I didn't get much from it. Much more interesting was the Federici. Strongly recommended though, as Richard Seymour said to me, the main thesis (that the witch-hunts were central to primitive accumulation) comes with a health warning - and he recommended these critiques. I should also mention Hegemony Now, Jem and Alex's book on, you guessed it, hegemony now. Very readable, it makes good use of Gramsci, Deleuze, Negri, Raymond Williams and more and provides a theory of interest that handily conceptualises how I've been using it for years. Strong recommend.

What have you been reading recently?