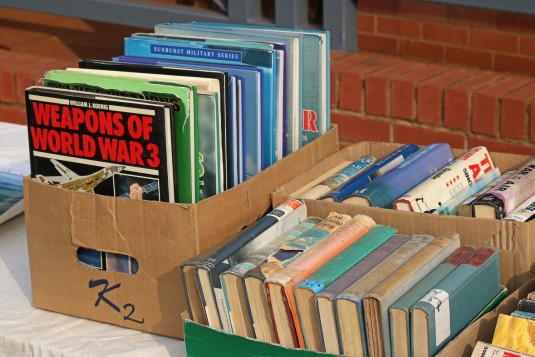 Another quarter done, another slew of books for show and tell.
Arthur & George
by Julian Barnes
Postcards from the Edge
by Carrie Fisher
Babylon's Ashes
by James SA Corey
The Enchantment of Lily Dahl
by Siri Hustvedt
Saturday Night and Sunday Morning
by Alan Sillitoe
The Old Wives' Tale
by Arnold Bennett
Big Sur
by Jack Kerouac
The Field of Cultural Production
by Pierre Bourdieu
Damned
by Chuck Palahniuk
A History of the World in 10½ Chapters
by Julian Barnes
The reading drought of Coronavirus quarantine continues. At the beginning of this in March a months' long vista opened up, not unlike the neverending summer beloved of childhood memory. I'd get so much done, and just think about all the books you don't ordinarily have time for. In the event there was plenty of time for
a book
: the one I'm writing. Not so much for others, hence the modest extent of this here list.
Quality, not quantity right? I guess so. Both the Barneses were entertaining enough,
Damned
was good fun in the shock
schlock
mode Palahniuk affects, and Carrie Fisher's novel (don't call it a memoir) was very
Less than Zero
/
Rules of Attraction
. If tales of 80s-tinged celebrity hedonism is your bag, grab it by both handles.
I do want to take this opportunity to pick on Arnold Bennett. Largely forgotten now by the wider discourse, Bennett was a popular late 19th/early 20th century novelist and writer from the Potteries. He wrote some excellent novels, such as
Anna of the Five Towns
and
Clayhanger
but also some mediocre yarns too, like
The Card
. The consensus among the literati who've ever paid Bennett any mind cast
The Old Wives' Tale
as his
magnum opus
. A sprawling novel of over 700 pages, it follows 60-odd years in the lives of a pair of sisters. One stays put in jolly old Burslem (or Bursley, as Bennett styled the Potteries' mother town), while the other elopes her way off to Paris. Okay. I tried reading this book about 15-16 years ago when I was part of a local library reading group and gave up after the first eight pages. This time yours truly stuck with it, all the while wishing I'd sunk my time in
And Quiet Flows the Don
, which has glowered from the shelves these last eight months. The Burslem scenes are tedious, and only come alive when a neighbour is killed off. Paris is more interesting, but we're not talking memorable-level engagement here. There's some promise as the story builds up to the siege of Paris at the hands of the Prussians and at any moment you're thinking, "yes, we're going to have some action set during the Commune." And ... it's glossed over in a single page. What a missed opportunity. Does it make any difference as the rest of the novel goes? I suppose it rubs in the plodding, dreary and boring countenance of the narrative. Why this is received as Bennett's masterpiece beats me. Therefore, take this as a warning. If you ever find yourself wanting to dip into the
oeuvre
of Stoke's literary giant, this book should be far down the list.
Got some interesting things coming up due to feature on next quarter's list. I (might) have got round to finishing Mandel's
Late Capitalism
by then, and my copy of Huw Lemmy's
Red Tory: My Corbyn Chemsex Hell
has arrived and awaits the attention of my economy. No doubt destined to be a cult, pornographic classic of the Corbyn moment. Grab your copy while you still can.
What have you been reading recently?