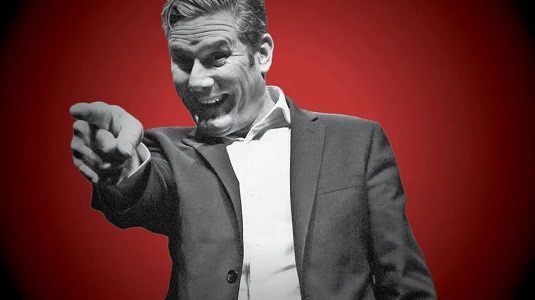 August done, which means the summer is nearly over with. But rather than ponder the passage time like some melancholic, let us reflect on the most read posts since we last did one of these.
1. Opposition as Colourless Managerialism
2. John McDonnell: Be Nice to Keir
3. The Zoomers and Class Politics
4. Waiting for Opposition
5. The Moral Turpitude of Cllr Ally Simcock
Again, critical Keir studies rules the blogging roost with three posts dedicated to this most scintillating of topics. Here's a fun fact for the stat fans; but one page view separated the top two. As for the others, it's always pleasing to see a more heavyweight post do well. My look at the relation between class and generation managed to clamber into the number three spot. Longer term processes of class composition and the particular rentier model of capitalism characterising the UK's political economy is the driver of the age polarisation we see in politics, and it's a reality our benevolent and wise party leadership appear not to have cottoned on to. This can make a real difference between being the master of or victim of circumstances, so will they wake up to it in time? Bringing up the rear is a tale of political betrayal and woe from the Pearl of North Staffordshire. And who doesn't follow Potteries politics with alacrity?
As always, two posts are ushered back onto the launch pad in the hope of stratospheric success that eluded them first time round. Set up and ready to go is Bernard Stiegler and the Attention Economy, an appreciation of the militant philosophy of the French theorist who passed away early last month. Second is Rule Britannia and Tory Culture Wars, which is a sort of companion piece to the meditation on the Zoomers. Nationalism appeals to and is the glue holding together the Tory coalition of older people. We need to understand how and why it works, what strategies the Tories are likely to pursue to keep their band together, and what can be done to disrupt them and break it apart. Who says theory is an idle pastime?
Next month who knows what might happen. Could Labour take a lead in a poll? Might Stoke yield more blog-worthy shenanigans? Can your humble author continuing dodging the dread Coronavirus? Carry on tuning in and you'll be sure to find out.
Image Credit