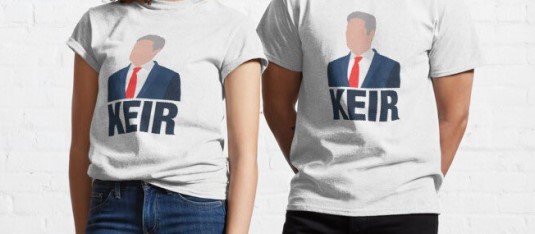 Consider a clutch of recent polls. Here is the latest from Survation - Tories up three on 44%, Labour down to 35%. A similar story is told by YouGov, with Labour again on 35% to the Tories' 43%. Boris Johnson also leads Keir Starmer by two points in the best Prime Minister stakes (33% to 31% - don't knows also on 33%). And then there is this further YouGov number asking punters who would be to blame for a mass of second wave Coronavirus infections. 52% said the public, and 31% said the government. These results - the party preferences, and who's responsible for a Covid repeat performance - aren't divorced from one another.
The reasons for the persistent Tory lead aren't difficult to fathom. 60,000+ dead is not enough to shift the Tories from their we're-managing-a-national-crisis bonus, the promise to do Brexit come what may, and being seen to be doing stuff while the bulk of the Tory coalition of voters, thanks to their age and retirement status, don't have to live with the consequences of Rishi Sunak's "largesse." But this support also persists because Keir Starmer's approach to opposition is to challenge Johnson and the Tories on detail and not on the substance of what they're doing.
This is a fully conscious strategy. Introduce yourself to the public as a serious, statesmanly figure, one who's a safe pair of hands that won't bring the Home Counties out in a cold sweat nor frighten the city boys. Keep the criticism of the government measured so you're not looking like a point scorer or an opportunist, and hope your constructive approach to public health strategy will lead to a popular perception of you (and Labour) as better crisis managers. This orientation has certainly helped improve the party's standing in the polls as well as Keir's figures, but this can only go so far.
Some lessons from recent Labour Party history. In 2010, the summer's long leadership contest conceded Dave, Osborne, and their new friends in the Liberal Democrats time to shape the post-election politics and start moving on their programme of cuts and privatisations without vigorous opposition. Once Ed Miliband was elected, he was forever playing catch-up as the moment for contesting their framing of the crisis had passed. Then in 2016 after the EU referendum, Labour was consumed by a pointless - and again, lengthy - effort to oust Jeremy Corbyn while Theresa May got on with the business of defining Brexit in hard terms, and setting us on the road to where we are today. Perhaps had Labour MPs accepted the result from 2015 and set about opposing the Tories with the same energy they deployed against their leader, May's Brexit strategy might have withered under more scrutiny, more contestation, and the crisis that was later to consume her premiership could have come sooner. And then, at the beginning of this year, Labour's NEC ridiculously mandated another months' long contest as Johnson and Cummings warmed their feet under the table and prepped politics for their cracked schemes. They were not able to take advantage of Labour's three-month virtual absence from the field thanks to the arrival of Covid-19. Instead, we now see Keir now giving them the space to breathe they lost at the beginning of the year. How very sporting.
By focusing on process, Keir is defining himself as a man without ideas. By deliberately eschewing a root and branch critique and taking the Tories to ask for their litany of fatal failures, when he and Labour does venture them after the fact in 18 months to two years' time, it will be a dredging up of an unfortunate past people would rather forget. It runs the risk of an accusation of a lack of serious intent - after all, if Labour were bothered about excess deaths why didn't Keir hang, draw, and quarter the Prime Minister at the despatch box at the time? This failure has other repercussions too. On what the world should be like after the pandemic, how things should change, how public services need redesigning around people's priorities, and the reconfiguring of lives based around work in an age of economic depression, not one shred of hope, not a single glimmer of a better future has shown itself amid the grey plod of Keir's colourless managerialism. This stuff matters, because offering a critique, providing an alternative, and showing how it is better than what is is the very basics to any kind of oppositional politics. You cannot hope to win without it.
We're not seeing any of this so far, and the longer Keir redefines 'opposition' in the most timid and technocratic of terms, the more the government will get away with depoliticising the crisis and foist blame for their catastrophe onto people who don't wear their masks properly, or are careless with the social distancing rules. There is comfort to be found in the tiny number - just six per cent - of Labour supporters dissatisfied with bis performance so far, but as they say only one poll matters. Unless he and Labour politicise this crisis and pin it on Tory carelessness and psychopathy, we might as well begin planning our 2024 leadership contest - following the loss of yet another election.