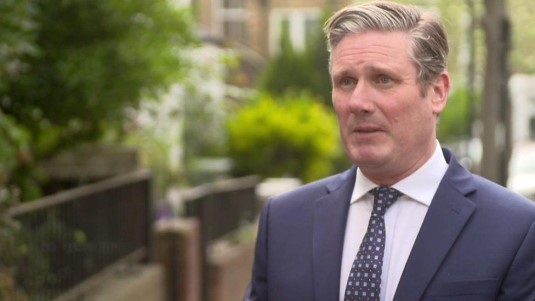 Are the months of the Coronavirus crisis whizzing by or dragging themselves out? Whatever the case, a whole month has passed since we last did one of these. Which posts made the popular cut in July?
1. The Weakness of Starmerism
2. Obligation and Class Consciousness
3. On Jeremy Corbyn's Defence Fund
4. Why are the Tories Invulnerable?
5. The Biopolitics of Herd Immunity
Critical Keir studies does the job yet again with the vacancy at the heart of the Labour leader's politics on the receiving end of the analytical scalpel. Coming second was a brief meditation on the breakdown of family bonds as a transmitter of voting behaviour as older, Labour loyal generations pass away and their now middle-aged to elderly children disproportionately punt for the Tories. The post on Jeremy Corbyn's legal fund does exactly what it says on the tin, while the next piece considers the polling quandary stumping politics at the moment: how high does the body count have to go, how many people have to suffer for the Tory figures to diminish significantly? And bringing up the rear is a look at the biopolitics of encouraging people to go back shopping and, to use Rishi Sunak's suspect phrase, eat out to help out. And what do you know, in an eventuality not at all foreseen the infection rate is climbing again as I write. Well done the Tories.
Walking into the second chance saloon, who might you find propping up the bar this month? I'm going to select three posts you might have missed. Here is the class politics of points-based immigration. i.e. Why are the Tories so intent on this scheme? Conditional and transactional politics considers the nature of contemporary politics and something the left needs to grasp if it's going to get anywhere. And lastly, you should read this piece on the SNP, because a sequel post is highly likely over the next few days.
Any guesses for next month? Well, I'm not entirely sure what my pour out from my fingertips yet! But chances are more Keir Starmer, more Tories, more Coronavirus. Make sure you tune in to find out.