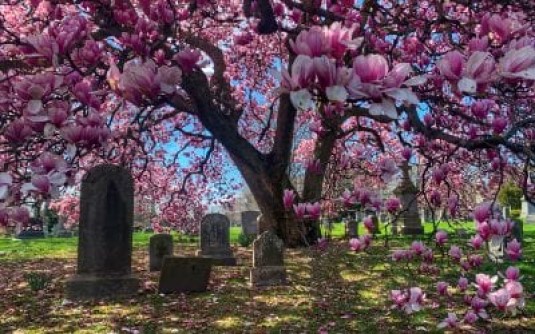 Helen Pidds's ridiculous article about working class Tory voters deserved all the brickbats it attracted. If you hold an artisanal pizzeria owner to be working class, then you're operating with a notion of class that is neither use nor ornament. As the piece has been commented on and mocked, we're not going on another journey around the nature of class in the 21st century - here are a couple of items if this is your bag. Instead, I want to concentrate on a throwaway comment from one of the interviewees.
Retired nurse Keith Park is the archetypal retiree I've written about so many times. Owns property? Check. Psychopathic indifference to the Covid dead? Check. Racist? Check. If my bits and pieces on the conservatising effects of age could manufacture people, out would pop Mr Park, proud bungalow owner. Okay, he's representative of millions who think alike and have the same "real concerns" about immigration, and could be anyone vox popped by the likes of John Harris or the BBC's indoor market safaris. These former Labour voters all suit because we've heard their refrain enough. To quote the Pidds piece, "He felt able to vote Tory only after burying his dad – "He'd kill me!"."
How many times did you hear similar on the doorstep and after? "Oooh, my dad would be rolling in his grave if he knew. My mum would have disowned me." Etcetera, et-bloody-cetera. It's like a layer of people were rebelling against the memory of their own parents. And they knew by voting Tory they were doing wrong. Okay, but is it important?
Yes. When Thatcher was elected in 1979, her programme aimed at recasting Britain's class relations by taking on and defeating the labour movement. Which is exactly what the Tories did. But one leg of her assault on working class solidarity was by disrupting it and creating the conditions for generating new Tory voters. Most obviously, introducing Right to Buy and turning millions of council tenants into home owners was very much part of this. This subjected swathes of working class people to the discipline exacted by mortgage holding. I.e. Meet the payments or face repossession, hence curbing impulses to workplace militancy and individuating responsibility for keeping a roof over your head. The other string to the Thatcherite bow was the privatisation programme. Selling lucrative public sector monopolies to the friends of the Tory party was the game, but marketing them as experiments in popular capitalism was the genius political move. Offering reserved but limited shares to the public was an effort at popularising share ownership, with the hope of effectively turning millions of people into petty capitalists with an eye on their modest portfolio. Share price movement yes, labour movement no. This was reinforced by implementing new conditionalities to benefits, particularly the dole, and a growing emphasis on linking education to vocational training. Taken together, these measures laid down a culturally dominant way of being: entrepreneurial, self-reliant, individuated, indifferent, indebted.
This project was, however, time limited. Eventually, you run out of the carrots. There's only so much state property to privatise and public housing stock to sell cheap, and if you carry on - as John Major, Tony Blair, and Dave did - the sell offs become increasingly meagre, dysfunctional, and absurd. The stick however, the conditions that can be attached to social security, the quantities of personal debt that can be taken on, the (neoliberal) expectations the state has when it addresses its citizens, the limit here is the extent to which a population finds them bearable. We now live in the end times for Thatcherism. Hers and subsequent governments' refusal to replenish the social housing stock, the evisceration of the job market with its plethora of part-time and insecure jobs, and flat living standards means there is a blockage in the system. Those who acquired property and shares in the 1980s and after still have them, but their children and especially their grand children cannot repeat their feat.
For those with the property, as they move into retirement the transformation of consciousness 1980s Tory strategists were banking on is now paying interest. As incomes become limited and fixed, house values for most and petty portfolios for some assume greater importance as a means of securing them against economic and political uncertainty. An ontological anxiety is their lot and anyone promising a more secure future by lashing out against stand-ins and scapegoats for their sense of unease is politically appealing. Boris Johnson and Theresa May offered this in 2019 and 2017, and Brexit promised the same in 2016. This collapse in class consciousness on the part of millions of working class people who've entered into retirement over this last decade was a long time in the works. It was assiduously deconstructed, deracinated and deposited in the receptacle of history.
The one brake on this process preventing the collapse from happening earlier was not their links to the present, i.e. the lives of their offspring, but the living relations to the past. Their parents were their conscience, a reminder not only of where they came from but their exposure to a set of values that hadn't changed: a collective and small p political culture of working class consciousness with a fidelity to local community, the union, and, crucially, the Labourist reflex. As this generation dies they fade into memory and the obligation to vote the right way dies with them. Indeed, some might have felt a frisson of transgression when they ticked the box next to the Tory candidate back in December, but ultimately what mattered more to them was feeding the fears and delusions and cruelty inculcated in them over the past 40 years.