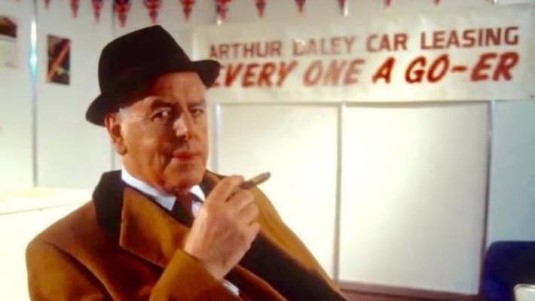 We're coming up to a year of Boris Johnson in the saddle, and as I write a few dozen hacks are penning their assessment of Johnson's performance, summarising his spectacular victories and disastrous failings. Most articles will carry their banality like a gold star and contribute nothing to the accumulated wisdom about British politics. Thankfully, there are already a couple of pieces worth your time by the New Statesman's Stephen Bush, and Conservative Home's Paul Goodman. Both of whom have an insight worth reflecting on. Stephen writes that the Tories are, for want of a better formulation, a government of campaigners and future success depends on their becoming something resembling a proper government. For his part, Paul argues that Johnson shares some qualities with Thatcher and Blair: none of his opponents had or have his measure, nor know how to neutralise him.
Going with Paul's first, the polls appear to bear his argument out. The Tories are proving very resilient and, if anything, are gaining ground again. Explaining this is relatively simple. As we have seen over the decades, people identifying with a political party has fallen. Since 1991 when 41% either very strongly or fairly strongly identified with a party, from 1997 the figures have hovered between 33 and 36, with 2017 proving to be an outlier year when it increased to 39% (BSA Survey, 2019, p.191). Younger people are the least likely to identify, but when it comes to Brexit 40% alone identify either as a strong leaver or a strong remainer. As party ID, as the polprofs like to call it, is the best and most obvious predictor of voting intention, its decline makes elections more difficult to predict and the job harder for political parties. Instead, we have the rise of conditional and transactional politics. To put it simply, larger numbers of people vote not out of party loyalty but because parties are offering and doing something they want.
Cast your mind back to the carnage of last year's EU elections. At 22.4%, the combined vote of the Tories and Labour was their worst result in a national ballot ever. Why? Theresa May's deal and her extension of Article 50 allowed the Brexit Party to be the vehicle of sending our referendum-thwarting elites a message. And Labour's sensible approach hardly lent itself to easy sloganeering and the simplistic binarism of Remain to Nigel Farage's Leave, and so the Liberal Democrats and the Greens cashed in. Johnson's insight was the Tories were only ever going to win an election if they could properly align their position with an unambiguous break with the EU and being seen to get Brexit done. Hence the theatrics and chaos once Westminster re-opened its doors, and he was proved correct. The transactional promise of sorting Brexit out overrode the party identities and voting habits of millions of former Labour voters, particularly those with a bit of property, are older and/or retired (and effectively declassed), and have no obligation to vote otherwise.
Johnson and Dominic Cummings know the character of this support, which helps explain their barrelling approach to all things. For as long as Brexit is delivered, they're fine. But what happens after December? This is where Stephen is right to make the distinction between campaigning and governing. If politics is conditional and transactional, especially if the content of the exchange is symbolic and rooted in values and identity, how can Johnson set up a new range of prospective transactions? Immigration had the capacity to fill the gap and contributed to Brexit in the first place, but from this perspective it's about to get sorted via their points-based dog's dinner, and so has limited utility. Culture war stuff about lecturers and students on campuses isn't going to excite anyone outside the incestuous coterie of right wing columnists and rent-a-gob backbenchers. Johnson's challenge in government then is to offer new wares.
The problem Labour has, even though polling shows the voters like Keir Starmer so far and prefer him to Johnson, is he and Labour aren't selling anything. More worryingly his flat footed treatment of Black Lives Matter, the reticence to say a cross word about the government, and distance put between him and Labour's platforms of 2017 and 2019 runs the risk of losing its already existing support. Thanks to the collapse of the old institutions, family relationships, and workplace organisation that used to inculcate the spirit of collectivism and class consciousness, the rising class of immaterial workers are predisposed to Labour precisely because it offered a programme complementary to their interests. Their support was conditional on this, and if Keir retreats too far from these positions they won't bother. Staying home on polling day or giving the Greens or LibDems a punt is more than possible. It happened last summer, after all. The politics of triangulation are dead - if Labour doesn't go to them, then they won't come to Labour. It is that simple. Beating the Tories demands much more than just not being the Tories when the next general election comes around.
Conditional and transactional politics are here to stay. Who can make the most credible promises and be seen to deliver them has the best hope of transforming episodic support into something longer lasting. The Tories, as the governing party, have an advantage because they possess an unassailable majority and can do as they please. If they decide to do nothing with it, as per some advice to have come their way, they're in danger of throwing it all away. And likewise, if Labour retreats from the interests of their coalition of voters, they're doomed. But if both promise and deliver, promise and deliver, those party ID figures could start rising again. Do either have the wit to ride conditionality successfully over the medium to long-term?