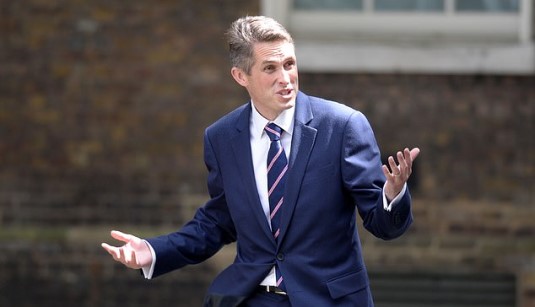 1. Another day, another government concession. Once news broke last week that some 40% of students were downgraded from their predicted grades thanks to the class/geography bias embedded in the Ofqual's grades algorithm, no matter how much the government hid from questions or dug its heels in, their position defending the exercise was untenable. Going back to teacher estimates is a major victory for a movement of disgruntled young people that appeared overnight and drove the wider public sense of injustice.
2. The extension of the government climbdown to GCSE results, due this Thursday, goes to show these too were about to suffer social sorting by algorithm. A repeat of the tertiary education fiasco would have proven even more explosive, affected even more young people and their families, and blown a gaping hole in the Tories' seeming invulnerability.
3. They call the Tories the stupid party, yet surely even they could see this coming? It was obvious from the beginning of lockdown that a system commanding the confidence of students, parents, and teaching staff was necessary to avoid just this sort of fiasco. And if not that, there was the Scottish Higher scandal from a couple of weeks ago, which some Tories MPs rather unfortunately made hay with. Their short-sightedness speaks of an arrogance an 80-strong majority and endless polling leads confers, but it is also part of a plan. Shrinking the state, that allegedly inalienable goal of post-1979 conservatism, is simultaneously an effort at minimising the area of political responsibility. If state provision is privatised, or marketised relationships between state institutions are introduced, governing is displaced by governance. It's no longer a case of a bureaucrat making a decision with a chain of responsibility running upwards to ministerial office, services are delivered by the play of simulated markets responding to signals provided by an elaborate system of metrics. These become "operational matters" to which workers and managers are beholden, but are ultimately the responsibility of no one. This is naturally attractive to politicians as it divests them of responsibility, and so new ways of depoliticising the administration of social life is constantly strived for. Algorithmic governance is just the latest manifestation of this game, and is something Dominic Cummings is particularly keen on. The refusal to prepare anything in advance was to allow the formulae to do their work, and then wash all hands of the inequities that result. Of course, algorithms are never neutral and only reflect the assumptions built into them - a lesson the rising generation has very quickly learned.
4. A good victory, but not a complete victory. As Clive Lewis rightly notes, students with BTECs and vocational qualifications are not included in the reversal. Why not? For one, A-Level students and their parents made the loudest noise, and, to be blunt, are more middle class and more likely to provide the Tories headaches in the key marginals. Meanwhile, BTEC cohorts tend to be more working class and vocationally oriented. If their grades aren't spared the algorithm, from the government's point of view this doesn't matter. Comparatively few have university destinations in mind, and certainly not the top institutions. And if they haven't got the grades to secure the apprenticeship they want, or land the trainee post they previously applied for, well, in an age of depression there's a wide enough pool of youngsters to fill the vacancies. The struggle isn't over yet and a climbdown is not inevitable.
5. And there are the universities themselves. Evidence for this being a panicked retreat is the cataclysm many institutions now face. Thanks to the huge shortfall of income with no students on campus, the evaporation of the conference market and, most importantly, the disappearance of international students from the coming semester, some were looking down the barrel of liquidation. This wasn't just your post-92s, it included some big and venerable names. One of the conditions the employers' organisation, Universities UK, managed to negotiate with the government in return for bail out loans was a temporary cap on numbers. i.e. Preventing top institutions from opening their doors to all applicants to make up for lost international income at the expense of those lower down the pecking order. That numbers cap has disappeared and so every student who has received an offer who would otherwise go elsewhere because they didn't get the grades means they get in, and a financial black hole opens beneath the universities who lose out. Affecting the typical Tory arrogance about higher education, Gavin Williamson has previously opined on overcapacity and "low quality courses." This crisis provides him an opportunity to reshape HE into employee induction factories and allow the "surplus provision" to vanish, with all the consequences that has for unemployment and impact on local economies.