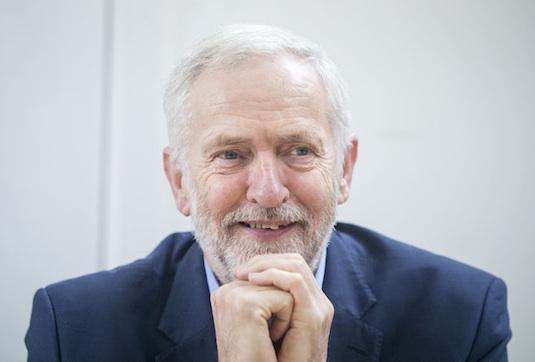 It's a new year, so I started thinking "you know what, I'm not going to do internal Labour polemic any more. I'll stick to analysing the Tories, trying to make sense of our strange political conjuncture, and write more theory stuff." And I was determined to stand by this, until the whingeing started afresh about the left's clean sweep of the three new members' seats on the National Executive Committee. And another bout of bellyaching came today with the removal of Ann Black from the chair of the disputes sub-committee and her replacement by Christine Shawcroft.
Taking each in turn, an unnamed centrist MP popped up in The Times threatening the inauguration of an independent bloc of former Labour MPs, if mandatory reselection goes through and they are deselected. After all, this is why they fear Jon Lansman, a long-time proponent of the measure. Quite rightly, this entitled moaning puts a question mark over their loyalty to the Labour Party anyway: if they cannot hold a privileged position awarded by the party then they're not interested. But it's more telling than even that. Already groups of MPs have thrown in the towel. Despite having the respect the office confers (and, yes, there are a disturbing amount of Labour members in awe of Parliamentary office holders) and the resources they bring, they do not have the stomach for a fight. It's almost as if a cohort of MPs who, through chicanery of one sort or another, had their seats virtually gifted to them, have spent undistinguished careers going with the flow of media opinion and haven't had to risk their necks fighting for their politics have discovered that, um, politics is not for them. If they do not have enough confidence in their views to organise for them, they have no business being Labour MPs. It really is as simple as that, especially when the membership have demonstrated time and again they want to see a different kind of politics away from the paternalist managerialism of old. The irony is that most of those who do live in fear of their constituency parties would probably get reselected anyway if they put a bit of effort in, but I'm not about to encourage them.
And the Ann Black story. Yes, how awful it is that a democratic vote sees the removal of a sitting chair and their replacement by another. There is no point beating about the bush, Ann was removed because of her previous record. Readers may recall that despite happily receiving votes on the basis of left wing slates over the years, when it came down to the crunch she went along with the attempts to stitch up the 2016 leadership contest against Jeremy Corbyn. She supported the retrospective imposition of a cut off date for the contest, she voted to whack up supporters' fees and put participation beyond the reach of interested people on low and precarious incomes, and she agreed with limiting registration to an incredibly tight window. With friends like this, who needs enemies? And there is the wider point as well. As chair of the disputes committee she is ultimately responsible for the dragging out of suspensions, and that does nothing for the confidence members are supposed to have in the party's processes and procedures. No, I'm sorry, the left put Ann in position and it is entirely right she was voted out as an obstacle to the remaking of the party. After all, it's what the members voted for.
If you dipped into social media this afternoon, you'll have sampled the faux outrage by now. All this underlines the complete inability, two-and-a-half years after the fact to understand what has happened to the Labour Party. There is no reflection on how the right hollowed out the Labour Party, no reflection on why their politics motivate no one beyond a narrow circle of Westminster watchers, no reflection on why they were easily shoved aside in a democratic contest, and still no reflection why Jeremy Corbyn defied their expectations and did better than their worst nightmares. Until they have come up with answers for these, they cannot make sense of their current predicament. The moaning and the bad faith speak of a lack, of an intellectual collapse that forecloses the possibility of their coming back. So while it is embarrassing and damaging to the party to see them snarking and making fools of themselves, it helps keep them irrelevant - and that is nothing but a good thing.
Correction: Ann Black did not support the retrospective application of a cut off dating back six months, and instead suggested a week - this proposal fell at the fateful NEC meeting in question. She did, however, back the fee hike.