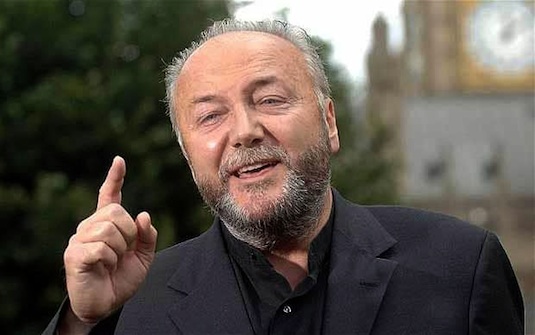 The most read last month were ...
1. Why Galloway Shouldn't Be Allowed Back
2. The Intellectual Collapse of the Labour Right
3. Bordering on the Ridiculous
4. Labour NEC Ballot: Vote Left
5. Three Things Stoke Got Wrong with its City of Culture Bid
A quieter month befitting the scant efforts I put into writing, therefore not surprising to see the top five clustering toward its beginning. The prospect of George Galloway returning to the party in a pointless kite flying exercise by Andrew Murray captured most views, followed by something a bit more thoughtful trying to make sense of the intellectual collapse of the Labour right. To be honest, it's a collapse that's long been coming - the new political situation after the general election had merely catalysed it. Interest was also shown in the Tories' difficulties over the Irish border issue, who the left should vote for in Labour's NEC elections (TL;DR version: it's the leading left candidates), and we finally look at the unforced errors in Stoke's City of Culture bid. Though judging by how it was paid for in Hull and little evidence of lasting impact elsewhere, it's probably a bullet dodged.
What about this coming month? I can only speak of the coming attractions over the next few days because events, dear boy, events. The top 100 independent tweeting bloggers will land very shortly, followed by something about Toby Young (sorry). And then something on the politics of prediction seeing as everyone got theirs wrong last year, and will probably do so again. Though I do need to remember I'm supposed to be slowing the blogging down ...

Meanwhile, if you haven't got anything better to do why not give us a follow on Twitter here and drop a like on the blog's Facebook page here