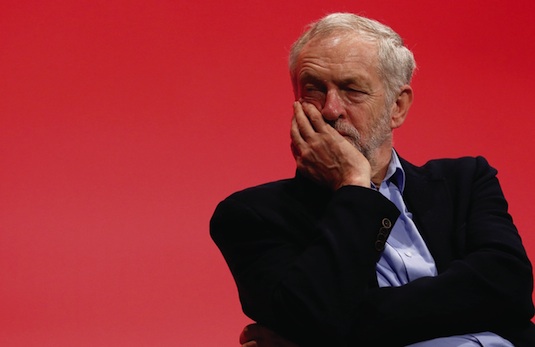 Well, are they? News Momentum-backed candidates have only achieved success in seven out of 29 selections should give pause for thought to anyone who wants to see the Labour Party transformed. How then are we to make sense of stalled progress in a party dominated by Jeremy Corbyn supporters, and is everything as it immediately appears? Here are some things worth considering.
1. Incumbency. As Alex Nunns notes, a number of seats under selection have prospective candidates who stood in the previous general elections. As anyone who's active in mainstream politics will tell you, the experience of campaigning can strengthen solidarity, friendship and loyalty among those who take part. The shared frustration of a rubbish canvassing session, traipsing around rain or shine, the thankless hours printing and folding, this is the stuff of which a strong ties between a local party and a candidate are made. The members get to know the candidate, they can get to appreciate the candidate. So, when selection swings around again, are the members likely to go for the tried and tested and has already proved themselves, or take a chance on someone entirely new? The same dynamics applies for the reselection of sitting MPs, which is why unless someone is stunningly awful - Momentum might not have a list, but plenty of activists have - MPs on the whole have nothing to fear.
2. The eclipse of official machine politics. There was a time the party apparat took a close interest in selections, often at the behest of connected people in London or power brokers in the regions. On a number of occasions and at various times, these very important people were senior party staff. Now and then they would assist a stitch up here, organise a phone around there, tip favoured sons and daughters off about upcoming selections in plum seats, and assist with egregious abuses. Sometimes, Progress-sponsored candidates would benefit from these shady moves. Now? Well, that sort of fixing and favouring is in retreat and Momentum-backed candidates on the whole do not enjoy the bureaucratic leg up many sitting Labour MPs had in getting their selection. Indeed, they're more likely to fall victim to ancien regime hold outs at local selection committee level.
3. A kinder, gentler machine politics. The direct advantage of having the party (unofficially) in your corner has gone, but backing from Momentum should help; what with the huge database that could be mobilised, and the prestige accruing the outfit from its association with Jeremy Corbyn. Yet, apparently, this advantage isn't working. As The Graun report notes, in a number of places local Momentum activists are losing out on endorsements in favour of comrades favoured by Momentum's national committee. This can result in a backlash, of members feeling hard done to and going for local Corbynism over national Corbynism in selection meetings. There was certainly an element of this about last weekend's Stoke-on-Trent South selection, where the Momentum nomination went to London-based barrister Mark McDonald over suspended local councillor Ruth Rosenau and other local Corbyn supporters. On this occasion, Mark prevailed (and I think the members made the right decision) but Momentum candidates elsewhere have not. So while it is a matter for Momentum who it decides to nominate, it should be sensitive to local sensibilities in advance of future selection battles.
4. Inexperience. Momentum, we should remember, is a young organisation with only two-and-a-half years under its belt. It does have members who have undertaken a long apprenticeship in the drafty (and empty) meeting halls of the Labour left, but the bulk of its membership are fresh to the Labour Party and, in a lot of cases, fresh to politics. This means building up skills, learning from the experience of selections won and lost, developing a strong infrastructure that extends into every constituency party, learning how the process of internal struggle - the back scratching, the ego-stroking, the seemingly irrational webs of friendships and alliances that make up constituency parties - are very different from mass canvassing and flash meme production. But with its membership and its well-schooled leadership, I expect this difficulty that will prove fleeting.
5. And have Momentum really lost that many selections? On the face of it, yes. Only seven with the official nod are now PPCs. But take, for example, the selection of Lizzi Collinge in Morecambe and Lunesdale. She won out over Erica Lewis, the nominated Momentum candidate, but is she anti-Corbyn? All the indicators say no. Likewise Cllr Karen Davis, the PPC for Norwich North was not adopted by Momentum but nevertheless is a Jeremy Corbyn supporter and has been since the 2015 leadership contest. How many more of the 29 selected PPCs are, for all intents and purposes, no different than a Momentum candidate? It is quite possible that while the media and our Progress and Labour First friends pat themselves on the back every time a Momentum endorsement doesn't make it, they are failing to notice the left are doing better than they think.