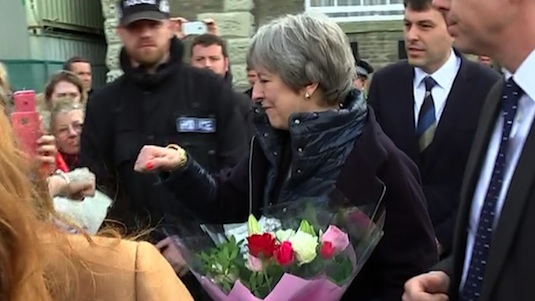 1. Was Russia set on murdering Sergei Skripal? I don't know. You don't know. Even Theresa May doesn't know, not that it stopped her from apportioning blame. As she belatedly acknowledged, there are two possible explanations for what happened: an action officially sanctioned by the state, or a poisoning using nerve agent stocks looted from chemical warfare labs as the Soviet Union crumbled and vast chunks of military infrastructure were abandoned. Yes, but it could be even more complex than these two scenarios suggest. Anyone bothering to follow Russian politics for more than five minutes will tell you that as a mafia state there are many rivalries and enemies criss-crossing it. Putin is certainly the creature of this state, but that doesn't mean the state is the creature of Putin. Not every assassination of a journalist, which happens with disturbing regularity, is ordered by him. Not every attempted hit against exiles residing in London and elsewhere is undertaken with his nod. Among the coterie seeking his favour and promotion, there is an element of "working toward the fuhrer" guiding their actions.
2. This isn't to exculpate Putin and his rotten gang, but simply a statement of how things are. An irony of authoritarian government is how chaotic they tend to be. Even under Stalin, when the USSR was the exemplar and epitome of the totalitarian state, the terror his regime visited upon millions had a dynamic of its own, of ambitious office holders and state employees using the febrile atmosphere of the purges to settle scores, bump someone out of a flat they fancy, disappearing a co-worker so their job could be given to a mate, securing your own position from ambitious underlings or covetous outsiders, or taking out one's immediate superiors to get that promotion. A river of blood and misery separates Stalin from the current occupant of the Kremlin, but we see a similar pattern of behaviour in and around the state and its agencies.
3. Memory is a useful thing to have in politics. In the first place is the acknowledged plundering of Soviet military secrets as research labs and weapons facilities right across its vast territory were abandoned. Who is responsible for this, apart from the people who did the looting? In an effort to appear reasonable in the absence of evidence, May was open to this possibility - at least rhetorically - but moved to quickly shut it down by issuing her ludicrous ultimatum to Putin to prove (by the stroke of midnight) that criminal or other rogue elements were responsible for deploying the nerve agent. Failure to do so would render him responsible. If his or elements of his regime aren't responsible, how do they prove a negative? How could any state? The absence of evidence never constitutes evidence. Saying otherwise is conspiracy theorising, and is not an argument a supposedly serious government of a supposedly serious power should be making. But we're not dealing with a serious party or a serious Prime Minister, because ...
4. Politics, politics, politics. Moments of national crisis, especially on matters of external threat, are always an opportunity to grand stand and play politics, which is exactly what Theresa May has done. Getting up and categorically pinning the attack on Putin is an attempt to reset the political story of her premiership. A Falklands moment for May is not only good optics that could restore her strong and stable/bloody difficult woman reputation, it's electorally popular. After all, her numbers peaked when, early in the general election campaign, she attacked Brussels for "meddling" in British politics. Leading the charge against Putin allows for a similar dynamic to come into play. She becomes the focal point of defiance against a hostile action, and one that everyone in politics will subsequently cede authority to. Expect on this occasion it did not turn out like this.
5. When Jeremy Corbyn rose in the House to condemn the attack, and raised the awkward issue of the penetration of the Tory party by Russian money, not all of which was given by involuntary exiles and opponents of Vladimir Putin, he was absolutely right to do so. If the party in government charged with opposing Moscow and its various shady works is simultaneously in receipt of donations coming in at just under a million quid from Russian exiles as well as figures close to Putin, elementary security demands questions be raised about these relationships. What checks have been done on the sources of this cash? What was talked about when Boris Johnson played tennis with a Putin crony

? (

Ditto Gavin Williamson. The Tory party having accepted £30k from the very same individual for dinner with the defence secretary, this is one Russian he won't tell to "go away and shut up".) Don't the public have a right to know

more about these

cash-for-access s

hindigs

? And, we have to ask, why is it Russian oligarchs, whether pro or anti-Putin, are happy to funnel their money to the Tories? What's in it for them?
6. Corbyn has been attacked for playing politics, not least by fools sitting on the Labour benches. But the real games' playing was by the Prime Minister. It emerged over the last couple of days that she withheld access to the highest level of intelligence from Corbyn. The politics of this is so obvious even my cat gets it. After their recent campaign of insinuation and lies, informing the press that Corbyn was kept out the loop not-so-subtly reinforces their argument that he is a threat to national security, that he just cannot be trusted with the most sensitive stuff. Additionally, it allows the Tories to frame the situation to their advantage. Remember, Dave shared intelligence with Ed Miliband in the lead up to the Commons vote on bombing Syria and Labour refused to play along. Giving Corbyn all the facts allows him to contest their interpretation on a level playing field while, at the moment, they can claim, or insinuate, their "tough" stance is informed by the bigger picture. Keeping it under wraps also helps maintain the reputation of the secret services. Declassified materials often show a good deal of intelligence is no better than unsubstantiated rumour and tittle-tattle, and no doubt would have been questioned by the Labour leader. Ultra secrecy suits the politics of the Tories and protects the reputation of a service yet to recover from the Iraq debacle.
7. Are fist bumps and posing with babies an appropriate prime ministerial response to a chemical weapons attack?
8. Turns out Corbyn has friends on the right. As the press have predictably piled in to the attack -

institutions

Tim Bale rightly characterises as the "Conservative Party in the media" in his history of the Tories from Thatcher to Dave - it's interesting that a unanimity of opinion is lacking. Take The Spectator for instance, or Peter Hitchens rushing, not for the first time, to defend Corbyn's position against the mainstream right. One or two straws, maybe, but Hitchens is a star columnist in one of the right's biggest titles and The Speccie is generally reflective of what remains of Conservative intellectual opinion. Both know that hasty judgement now stores up penitence for later. With the media reach of the right crumbling away and mass scepticism toward anything whiffing even slightly of military action, they know the political cost if British evidence of Putin's culpability falls short of that demanded by international law.
9. If only certain sections of the Parliamentary Labour Party were as questioning and sceptical. It was disappointing to see some of the names on the EDM backing the Prime Minister, but others were the usual pathetic bunch of malcontents. When the time comes, one hopes their constituency parties press the deselect button with the alacrity these honourable members have previously shown in Commons votes to bomb people. Their EDM was and is a transparently factional stunt. One, because they didn't like Corbyn reminding them and the country that politics is about irreconcilable interests. Two, they foolishly believe taking a hard stand on international issues endears them to Tory leaning voters (it doesn't) and the Tory press (

two time

). And three, they are saying to anyone paying attention that they trust May more than the leader of their party

. A

s such are participants in her efforts to salvage her reputation, whether they see it that way or not.
10. Politics, like history, is full of irony. For all of May's posing, for all the ego massaging she received from Labour MPs, it is the case Jeremy Corbyn's position on Russia is tougher. Going down the international law route, working toward stronger international controls and enforcement of bans on chemical and biological weapons, and - what the Tories have hitherto resisted - a crack down on Russian money laundered through London and the crumbs eagerly scooped up by the Conservative Party in political donations, all these are more powerful and more forceful responses to Kremlin gangsterism.