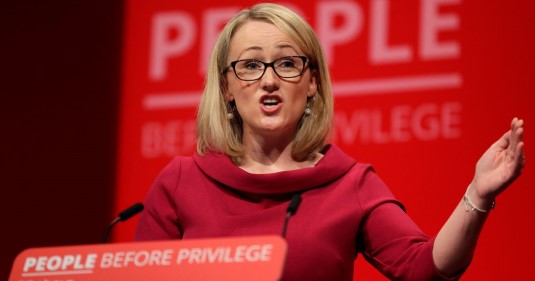 Those long in the tooth or with a penchant for Labour leadership geekery might recall the 2010 competition to succeed Gordon Brown. One contestant was the then little known former health secretary, Andy Burnham. Having thrown his hat in the ring against the big names of the Miliband brothers, Ed Balls, and Diane Abbott, he needed something to get noticed. And the wheeze he came up with? Aspirational socialism. Kudos certainly for dusting down the S word which had, at that point, fallen into disuse for the best part of 20 years, he aimed to cause a bit of a stir and an upset. Unfortunately, that was as far as it went. For Andy, the 'aspiration' was the most important component of his coupling, which he defined as young people wanting to get on and older people keeping what they've got. Needless to say this was so pitifully thin Andy junked it by the time of the 2015 contest.
And here we are in 2020 with yet another leadership election. Except this time, it's the unambiguous candidate of the left who's talking about aspiration. In the speech launching her leadership campaign, Rebecca Long-Bailey forcefully argued for the linking up of socialism with aspiration. But not in the narrow, liberal-with-another-name manner the Mayor of Greater Manchester once defined it but in terms that make sense from, well, a socialist point of view. Referring back to the manifesto, she said the key problem was how our policies weren't linked to a notion of aspiration, implying they sort of hung separately. That's all very well, but what does it mean?
Sadly, in Labour's recent history aspiration has been understood in almost apolitical terms. Not that long ago, one of its (former) leading figures defined aspiration as "second home ownership, two cars in the driveway, a nice garden, two foreign holidays a year, and leisure systems in the home such as sound, cinema, and gym equipment." Stirring stuff while prices accelerated and millions of younger people were excluded from the housing market. Their idea of aspiration was entirely individuated, and framed in terms of an escape from working class life. And where are these people New Labour assiduously courted and looked after all through out the Blair and Brown years now? Lining up to vote for the Tories.
New Labour were right about one thing. Aspiration does involve wanting nice things. If aspiration means a nice house (or even a house), kids (and a future for them), a safe community, a life without debt, security, and an existence beyond the workplace grind , then it is pretty obvious the Tories are an obstacle on the road to fulfilling these straightforward desires. The passport to the good life has been revoked in one area after another as cuts have fallen on schools, the meagre supports offered by social security chopped away, and a career is nothing but a fancy name given for a series of low paid and insecure jobs. The government pays lip service to equality of opportunity and levelling the playing field, but refuse to pony up the resources and the legislation to make it a reality.
Therefore, Rebecca Long-Bailey is right to annex aspiration. If the right are willing to mislay one of its ideological weapons, the left are only so happy to take it up and radicalise it. Because the Tories are blocking the working class's right to the good life, aspiration immediately assumes a political character. It is less a matter of the consumerism of lip gloss and mobile phones and more one that takes up the collective means of existence. And no one knows this better than Labour's new base - it's why they support the party, after all.
In this sense, RLB is playing catch up with where our core constituency is at and talking the language of their interests. Meanwhile rest of the field are all at sea, whether misrecognising Labour's old people problem as a towns problem, or having a more conventional leader who'll play the conventional game. They haven't cottoned on to the realities of the class politics of our coalition, whereas RLB has. And there is the very simple reason why you should back her Labour leadership bid. Her talk of aspiration doesn't herald the rebirth of New Labour and its Blairist nonsense, but the maturation of the new socialism.
Image Credit