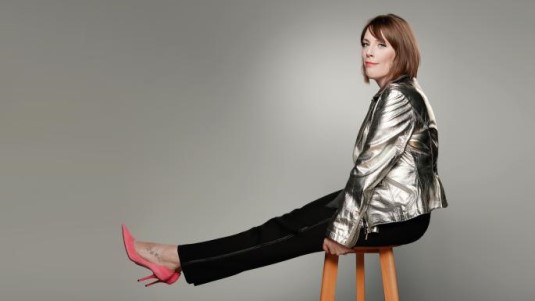 "You have to be willing to talk about the things people wish weren't there." For once, I quite agree with how Jess Phillips puts it in her slick campaign video. And so in this spirit, we should have a brief but warts and all look at her career, her campaign, and her politics.
Unlike Ian Lavery or, for that matter, Keir Starmer, there's no single burning reason ruling out Jess from standing. There's a multitude of them. Let's see. There's the dishonesty, the scabby behaviour, the overweening narcissism, the racism, the lying, and the chummy relations with the right wing press. Bad enough to make even a Tory MP blush, I'm sure you would agree.
Apt then her dishonesty extends to the very organisation of her leadership campaign. Former Grimsby MP Melanie Onn has spent the time since the election bleating about how we "can't afford internationalism" and that the second referendum did for Labour. All bitter digs at Jeremy Corbyn and the left and, by extension, Keir Starmer's campaign. It also happens Jess Phillips was also an enthusiastic advocate for this positioning. And yet, Mel Onn is now Jess's media spox talking about how she is the best thing since sliced bread. Either she has had a Damascene conversion to her boss's strategic nous, or it only really mattered because Corbyn was doing it.
Very obviously her record means Jess is not a fit and proper person to be a Labour MP, never mind the party's leader. But, you know, I am a bit of a softy and always willing to give others a second chance. So is there anything in her campaign video and the accompanying Mirror article that can persuade her critics and sceptics? Does she make a distinctive contribution to the post election debate a la Rebecca Long-Bailey's pitch and Lisa Nandy's Blue Labourism? And the answer to both is no. Nothing. Her article talks about how the Tories have screwed over her Birmingham Yardley constituency, how public services are crumbling, how she has held Boris Johnson to account for their miserable record and her admirable record working with vulnerable women and domestic violence survivors. The problem is how does this differ from any other Labour MP? All constituencies have suffered cuts, all Labour MPs have represented the interests of those affected by them, and all have written letters to ministers and asked questions in the Commons. Quite a few of them have also supported women's refuges and counselled victims of abuse. There is nothing in this prospectus to differentiate her from any other MP. All, that is, save her "big personality". Apparently this is what is needed to take on Johnson.
And then there is the politics. Apart from remain and having previously opposed the Iraq War to the point of resigning from the Labour Party in protest, what are her politics beyond episodically convenient means for self-advancement? I've been told by those who know her that, apparently, she's "very left-wing economically". But so was Kate Hoey and look where she ended up. Despite having had ample opportunity these last four years to set out where she stands, she hasn't gone out her way to promote a single policy that would benefit her constituents more than it would benefit herself. Instead, she has taken up every media appearance as an opportunity to establish her "character", and more than happily contributed to the trashing of the party. And without any obvious politics, this begs the most important question: why does she want to be Labour leader? "Because I'd be rather good at it" isn't an answer.
Does this all sound a wee bit familiar? It should. More than any politician on Labour's benches, Jess resembles Boris Johnson. No hard and fast politics, an unbecoming vanity bordering on the monomaniacal, and a desperate striving for the spotlight. Johnson and Phillips are twins, not antipodes. In the remote possibility of her actually winning the leadership contest, she will work tirelessly to undo the positive changes to Labour and will be egged on by the Murdoch press. Hers then is not a prospectus for winning office, big personality or no, but for civil war within the party while Johnson tries to consolidate the recent Tory gains. Don't know about you, but I think Labour could do without that kind of distraction.
Jess Phillips then is nothing but a media personality with a seat, puffed up by an unwarranted sense of self-importance. She is a vehicle for the regrouping of the Labour right and a means of making Labour safe for those interests who reaped the benefits of a decade of cuts and misery. Of all the candidates, declared or no, she is by far the worst, is most likely to do the party a serious disservice, and come nowhere near to forming a government. Labour can't fight Boris Johnson by presenting the public with a vapid narcissist of our own.
Image Credit