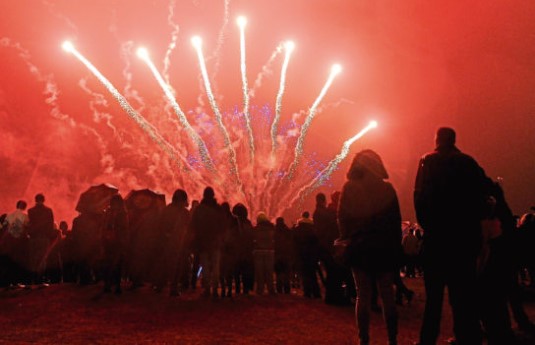 Another blogging milestone. It's taken almost three-and-a-half years to chalk up another thousand posts, but we made it. 3,000, the big 3,000. Yes, it's enough blog posts which, if laid end to end, would stretch from Land's End to John O'Groats and back. Or fill several hundred Blu Rays. Ridiculous, no?
Here then for your pleasure and mine are the top ten most-read blogs from 4th October, 2015 to the present day.
10. Besmirching Labour's Name (July 2018)
9. Yvette Cooper's Alternative Vision (July 2017)
8. A Terrible Stalinist Purge (March 2018)
7. Why I Voted for Jeremy Corbyn (September 2016)
6. Reluctant Corbynism (August 2016)
5. Toby Young and the Taming of Higher Education (January 2018)
4. Suspend Labour Friends of Israel (May 2018)
3. The Bourgeois Politics of the People's Vote March (October 2018)
2. Guido Fawkes: Troll and Hypocrite (October 2017)
1. Owen Jones and Naive Cynicism (March 2017)
Hardly a shock to find dispatches from Labour's civil war featuring so prominently. The story of these posts are, more or less, the story of Corbynism too. This is a big improvement as last time, lists of things (blogs, musics) ruled the roost. No far left gossip either, thankfully. I guess the old dialectical laws are true: quantity passes over into quality eventually. Nevertheless, there are some highlights you might have missed that you haven't had the chance to check out. So what better time than now?
After Neoliberalism (August 2016)
Beyond Class and Identity Politics (August 2017)
Class Struggle and the Common (August 2017)
Fascism and Economic Anxiety (August 2017)
Jeremy Corbyn and the Working Class (July 2017)
Party Before Country (February 2019)
Racism and Capitalist Exploitation (July 2017)
The Thatcherite Offensive (February 2019)
Theorising Conservative Catastrophe (May 2018)
Whitney Houston: Celebrity and Alienation (September 2017)
What will the next thousand bring, assuming this blog will be around to mark its 4,000th entry? There's only one way of finding out ... and that's by staying tuned.