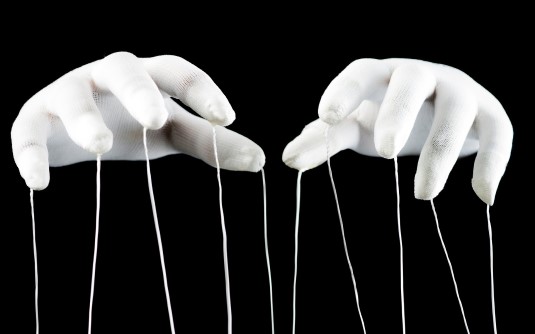 Some necessary context for understanding the presence of anti-semitism on the left. This is courtesy of Dave Renton, which he first posted to Facebook.
I'll start with my position and then get on to the detail which will be less familiar to people, i.e. the analysis.
There are more important things happening in global politics even than the electoral fortunes of the British Labour Party. Think of Palestine. This is a country of something like 5 million people, the vast majority of whom are compelled to live as if in an open prison: with inadequate food and water, have the legal status of second class citizens, are deprived of work and, when they protest, shot at by soldiers. In the last decade, there has been an increasing move to boycott Israeli institutions. But Israel's defenders have responded with a propaganda war of their own: including (in the US) attempts to criminalise the advocacy of cultural boycotts, and including a repeated silencing of anyone who speaks up for the Palestinians. Among the many things which are wrong about this attempted silencing is that it works through a series of lies: that Israel's racist despoiling of the Palestinians is somehow race-blind, that Israel's critics are the successors to the interwar fascists ... In that context, if you are any sort of socialist or even a liberal deserving of the name, the only moral starting point must be support for Palestinians, hostility to the occupation, and to the lies used to justify it. But a pro-Palestinian politics can't succeed as if by saying "You call us racists, very well, we will be racists." Every time the movement does that, it makes life easier for the advocates of occupation, imprisonment and genocide.
Now, on to Williamson.
One thing very few people on the left seem willing to admit is that since 2003 the anti-war movement here has been subject to a process of infiltration by currents of opinion, and sometimes organised groups, behaving like the local representatives of the British far right.
In 2003-5, this was mainly about opinions. In particular, there was a current of opinion within the movement, which grew stronger the occupation of Iraq went on, to say that 9/11 was an American inside job. That strand of opinion was assisted, inevitably, by the need for people - who were against the war - to find websites which would give an honest, objective account of what was actually happening in Iraq. This meant disassociating from mainstream media, going to anti-war news sites. In the US a large number of these sites were hosted by the so-called "libertarian" right and saw no reason against promoting conspiracy theories, 9/11 Truth accounts, etc. Movements such as Stop the War did try to keep these sort of opinions out - banning them from our platforms, etc. But this was a matter of silent gatekeeping - the left didn't like to admit we had a problem in a movement we led - we would never say openly that we were worried about X or Y Stop the War group. The only time when the left in Stop the War came out publicly against the right was George Monbiot who in two Guardian pieces tore into the 9/11 Truth movement. In retrospect, that was a sign of the sorts of difficulties the left has been having in 2018-19: not least in the very many people who saw themselves on the left but posted in the Guardian comment threads criticising Monbiot.
By the time of the uprising in Syria, the counter-revolution, and the attempts by the worlds' imperial powers to stake an interest in it, this amorphous opinion strand had begun to acquire an infrastructure. Websites promising an independent take on events in the middle east had been going for 10 years. They were, in some cases, much better read that conventional media. (There were also parts of state media which backed them, notably Russia Today which finds that this kind of politics dovetails with its own).
Like the "conventional" far right, today's anti-war anti-semites have grown through a process of individual activists building up a social media infrastructure which at a certain point they have monetised on YouTube, Patreon, etc, enabling previously isolated individuals to become full-time organisers on behalf of a certain political argument.
Probably most of my friends haven't heard of them but that doesn't meant they haven't been able to achieve an influence much larger than they deserve.
A typical individual is Vanessa Beeley who was at one stage associated with an anti-war group in Frome, but has built up a Twitter following of 40,000 people which she uses to applaud dictators everywhere - Assad, Putin. And to say that the people she dislikes are in the pay of the Jews.
Or Gilad Atzmon, who tours the world promoting the Protocols of the Elders of Zion, saying that Jews should be blamed for the death of Jesus. And tells his followers on the hour why their greatest political enemy is the left.
Or Atzmon's British follower, Cyril Chilson.
[EDITED: Or Scott Nelson who tweets as @SocialistVoice, and who has written that Tesco's and M&S are "Jewish" businesses with "Jewish blood" and uniquely blameworthy for "human rights abuses" and "barbaric war crimes"]
These people aren't just an opinion trend any more, but like the other parts of the far-right they work through a process of mutual boosting and promotion. They are an organised and coherent faction united by a common insistence that the world's difficulties should be blamed on the Jews.
Moreover, while they seem to inhabit what looks like a left-wing space (i.e. opposition to the American wars in Iraq and Syria) their behaviour within that space is consistently not just right-wing but far-right: they oppose popular uprisings (e.g. in Syria), they support dictatorship, they oppose left-wing analyses of poverty and oppression which blame them on class, and argue for a conspiratorial, anti-semitic and racist politics.
You'll notice that I haven't mentioned Williamson.
The point about Williamson is that over the last 12 months he has liked the social media accounts of each of the four people/groups I've just mentioned, used his own social media to boost their profile, and treated them like the allies in a shared political project which he undoubtedly regards them to be. In so far as this part of the far right has a "shield" in official politics, he provides it.
Every time someone points out to Williamson that he is promoting anti-semites he goes through the same cycle of denial, insisting that his allies are good socialists being unfairly targeted for their views on Israel, belated admission, apology, promises not to do it again.
But he always does.
I am sure Williamson thinks of himself as a brave a defender of Corbynism and the Palestinians. But he behaves like someone who is trying to push forward certain current on the right - assisting them in permeating the left, and therefore in choking of the other strands of opinion which aren't willing to compromise with racism.
So, any sensible account of Williamson's proposed suspension has to begin from the deceit of some of the people accusing Labour of anti-semitism, their willingness to play a role as the public advocates of awful crimes, their inability the essential racism of the project they support.
But no principled politics could stop there.