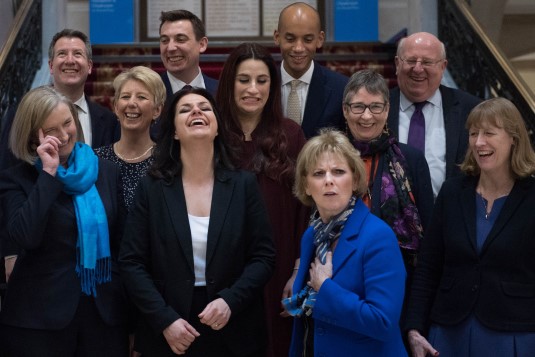 As the temperature rose and late February felt more like late May, the blog thermometer registered a modest rise in audience activity but still down on its 2017 peak. Perhaps we'll return to those dizzy heights some day. Until then, here are the five posts that did the most business. Why not read them again? And again after that?
1. Is The Independent Group a Wind-Up?
2. Decomposing Liberals
3. A New Centrist Party is Still a Stupid Idea
4. On Centrist Party Polling
5. Chris Leslie and Elitist Politics
A casual observer might think I spent the month writing about nothing but the idiocies and conceits of centrism, but it's not true! There were 17 other posts about other stuff! Like I'm going to complain, anyway. If they bring the boys to the yard, they bring the boys to the yard. And there is some enjoyment to be had scribbling as their politics fizzle and implode. No doubt March will bring more of the same. And, of course, next month is Brexit month. Or is it? We shall see what happens, but surely the smart money is going to be on requesting an extension to Article 50. Unfortunately, I have poor form on the prediction front so I won't be staking anything on it.
Okay, second chance saloon time. Who deserves another look? On this occasion Party Before Country gets the nomination. Here, in the context of the long-term decline and crisis in the Conservative Party I plot Theresa May's moves to subordinate everything about Brexit to the short and medium term interests of her party because, ultimately, its preservation as a going concern is the same as preserving the organising centre of bourgeois interests in official politics. If the Tories split there's no other party they can rely on to pick up the baton. Whereas this wasn't an issue when Blair and Brown ran the Labour Party, that definitely isn't the case under Corbyn and McDonnell.