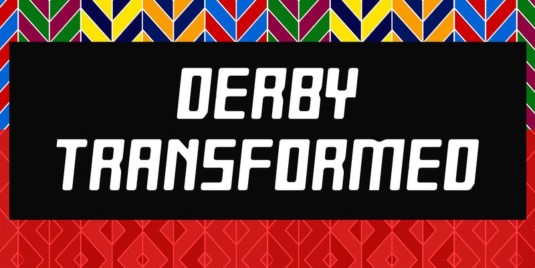 All the best politics events are in London, aren't they? WRONG. Well known activists, journalists, and trade unionists have been brought together by Chris Williamson's office for a day of discussion and debate in Derby city centre. Derby Transformed is taking place Saturday 1st September at St Peter's Church. The event is free but ticketed. Solidarity prices, of course, apply. You can book yourselves in here and see the day's programme here (you'll need to be logged into Facebook to see it).
There are sessions on trade union history, men and #metoo, media bias, challenges for the Midlands, Corbynomics, Corbynism and conspiracy, why Jeremy Corbyn is a marmite politician, how to combat the rising tide of racism, drugs, local government, and transforming Derby and beyond. There is plenty of time for discussion and no doubt a few will veer off piste, as it were.
Guests include Paul Mason | Grace Blakely | Ash Sarkar | Alex Nunns | Liam Young | Maya Goodfellow | Richard Seymour | Cheryl Pidgeon | Chris Williamson | Margaret Beckett | Lisa Eldret | Emily Owen | Cecile Wright | Simon Hannah | Phil Burton-Cartledge | Nikki Dancey | Sarah Russell | Wendy Liu | Tom Mills | Mathew Brown | Nahella Ashraf | Lauren Mitchell | Steve Battlemuch | Anne Western | Greg Marshall | Ann Pettifor | Vox Feminarum + many more, including workshops led by local activists!
After a hard day's debate, comrades are invited to the Maypole in the evening for a pub quiz hosted by the good folks of Novara Media.
Do come along. And if you see me, say hello!