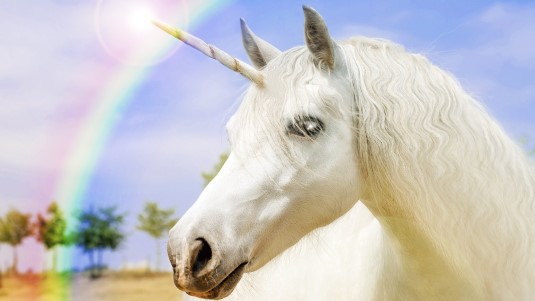 Just when you thought it was safe to enter the water, it appears. The sea empties with panicked bathers scrambling as far away from the waves they can. They turn and what do they see rising from the foam? Not the jaws and fins of a Great White, no. For bobbing out of the waves is that wretched beast, much-hyped, defeated, and now split into three. Undaunted it keeps coming back, no matter how many times Roy Schneider dynamites the bleeder. It can only be one thing: your friend and mine, another centrist party fantasy.
Following hot on the heels of, um, Gavin Shuker's call for a new party, Kate Maltby the sometime Tory is demanding Labour MPs jump ship. "We're not far off a general election", she wails, "and time is running out to stop Jeremy Corbyn and Boris Johnson!" She does at least acknowledge one aspect of political reality: the Labour leader has the confidence of the party membership and is not going anywhere this side of Brexit. She says MPs spending time shoring themselves up against the possibility of deselection are "wasting their time" (easy to say when you're not a Labour MP wanting to carry on being a Labour MP) because the time for a new centrist party, or a strengthened Liberal Democrats, is now.
Maltby goes on to say how "wonderful" it is to see Heidi Allen and Luciana Berger "liberated" from their parties. Yes, it's nice to be responsible for the sum total of sod all without any expectations or accountability to the members, the activists, and the party who put you there. But, suddenly remembering Change UK actually launched and justly failed, this adventure was "premature". The "social democrats" failed to turn up to the party. Now, however, the time is right. If Labour people leave the party and set up shop independently or prefer shacking up with the LibDems, then some Tories will follow their lead. And ... and ... and ...? Well, that's it.
As a media "personality" I imagine Maltby got more than the standard £75 for this drivel, but for what? This article says nothing, and doesn't even try making a case. Why should rebellious Labour MPs pitch their tent in another camp? What has changed since the formation of Change UK to necessitate this outburst? Well, we have seen some developments. The previous tenant at Number 10 has moved on and Boris Johnson is the Prime Minister. But apart from this, the situation is broadly the same despite earnest efforts to present the contrary. The parliamentary arithmetic has shifted against Johnson and the no deal fanatics thanks to the Brecon by-election, and that has only added to the majority against exiting minus an arrangement with the EU. The polling since his assumption of office have mostly moved in his favour, but the overall flow is away from the four-party politics sundry pundits were getting excited about a few short weeks ago and back toward the big two. And so early August is looking looking like mid-February: two-party politics, a Brexit impasse, and no deal weighing on Westminster brains like a nightmare. And just as there was neither rhyme nor reason for cack-handedly launching a centrist party then, there's no reason for one now.
Finding bourgeois politics commentators who understand politics is expecting too much these days, and so Maltby isn't a one off. She's by no means the worst this mildew-reeking stable has to offer either. Her strata, the polite society of establishment media has seen their world implode. Thanks to social media, they are abused (challenged) for writing guff, and their status as opinion formers is shot. They make bank selling words to The Graun and reviewing papers for the BBC (commentators commenting on comment), but they're nothing special. Seeing their political analogues easily brushed aside by a left wing membership in Labour, and their remainer soulmates on the Tory benches routed by a party on a suicide run, it's all a rude reminder that their world is on its way out. They don't understand and certainly don't like what the fates have ushered in in its place, even more so because it doesn't afford them the same privileged role as entitled opinion formers. And in their consequent state of anomie they have nothing left but bad faith, like Dan Hodges, the same article regurgitated time and again, as per Nick Cohen, and piss and wind, such as Kate Maltby and co. The mine for centrist bellyaching and clueless takes might be profitable for now, but it's by no means inexhaustible. So enjoy, if that's the right word, this sub-genre of political writing while it lasts. It's not long for this world.