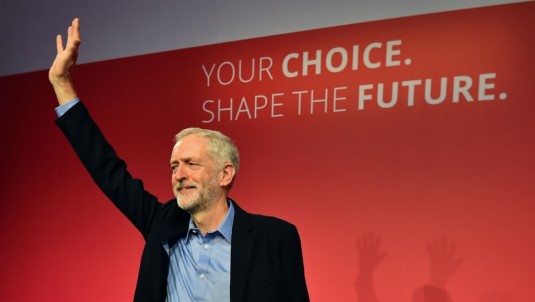 Get out the world's smallest violin and pass around the tissues, because some Labour MPs are crying about reselections. News comes that sitting Labour MPs have been given until 8th July to let the party know whether they want to be a parliamentary candidate again when the next election arrives. As an early contest is entirely possible, surely it's sensible Labour begins the process of sorting its candidates out. After all, other parties are making their preparations, so why shouldn't we? And then you remember that we're members of the Labour Party, and ordinary, everyday precautions can't be anything but the build up to a Stalinist purge. Just like the last one.
Under the reformed trigger ballot system for reselecting sitting parliamentarians, if a third or more of constituency branches, or a third or more of affiliates (individual trade union branches, socialist societies, etc.) want there to be a selection, then by golly there will be one. While not mandatory reselection, which is still the preferred option, it is more permissive then the old trigger ballot system. There, each constituency branch and affiliate had a single vote each and the outcome would depend on a simple majority. However, this was open to huge abuses. Across the country, it wasn't uncommon for moribund branches to magically cast their vote for the incumbent, or for trade union officials to decide which way the six affiliated branches of x CLP were going to vote. And there are plenty of cases of affiliates effectively packing the trigger ballot process to negate the members' voice. Thanks to the reformed system that went through the last party conference this is now much harder to pull off. No wonder some Labour MPs are worried. Especially when our comrades on the self-declared centre and right of the party have preferred to demobilise themselves than carry on the fight.
The process has produced its first casualty. Jim Fitzpatrick for Poplar and Limehouse has said he won't be running again, after highlighting the political differences between himself and the Labour Party's necessary direction of travel. And, to be honest, few should mourn the passing of his career considering his voting record. Though at least he retains a modicum of political principle. There will be plenty of others who are opposed to the transformation of Labour, its policy platform, and will do everything they can to sabotage it who nevertheless think the constituency they represent and the title 'Labour MP for ...' is theirs by divine right.
Though, of course, opening trigger ballots this summer is not without risk. Going ahead means it is inevitable some sitting MPs are going to get turfed out, so what happens to them? When push comes to shove regards whatever withdrawal agreement Boris Johnson or Jeremy Hunt try pushing through the Commons, if a MP isn't able to stand for Labour again might that make it more or less likely for them to support it? Should a no confidence motion come before the House, are deselected MPs going to vote themselves out of a job and force a general election? Probably not, unless they have a nuclear power station or a fancy museum to fall back on. And, of course, deselection/reselection might mean the removal of some Corbyn supporting MPs, or a simple replacement of MPs of a melty persuasion with, well, new candidates of a melty persuasion. Though it goes without saying this would be the case even if Labour had a simple system of reselection. In the medium to long-term, however, given the composition of the party membership you would expect more left wing MPs, a more coherent, less fractious party, and what prepared to see the left wing programme through. It's a pity there will be short term pain.
Of course, what many sitting Labour MPs were hoping for was a replay of 2017. May called her surprise election, and so the National Executive Committee mandated automatic reselection for all sitting MPs and, where available, the same candidates from 2015 in seats we didn't take. Where there were vacancies arising from retirements, a few favoured folk of the apparatus were gifted seats. That was unnecessary then, but doubly so now when the conditions for an election are ripe. And so as far as the left are concerned, we should see this process as an opportunity. Here we have a chance to re-engage with party members whose commitment and interest may have gone off the boil and perhaps had their heads recently turned. The two party leadership campaigns offered an opportunity to reshape the Labour Party, and saw hundreds of thousands participate in remaking politics. The chance to choose our next slew of Labour candidates and therefore MPs shouldn't be something we hide under a bushel but be trumpeted as an opportunity for engagement.
The scale of the crises we face demands not just a radical government, but the direct participation of the mass of people in politics inbetween elections. Something as internal as selections are actually opportunities for the party to turn outwards, rebuild and reconnect with our base, bringing new people in, and starting the work of practical political education. That some Labour MPs would prefer a quiet summer of a dull and inevitable Tory leadership contest as a lead up to more parliamentary deadlock and more resigned public disengagement says all you need to know about their politics. It's time to consign this to the bin and use the opportunity to make good our commitment to build this party into a movement - a movement of the immense majority for the interests of the immense majority. If you're not a member already, why not join in?