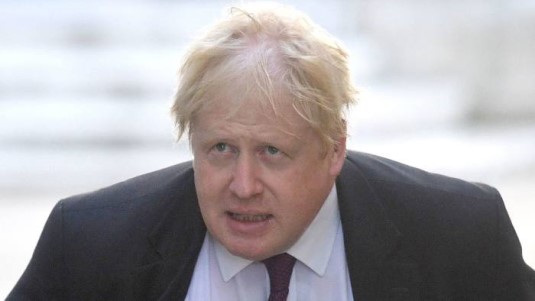 The Tory leadership nominations are in and poor Sam Gyimah, standard bearer for the remain-at-all-costs faction of liberal opinion, couldn't muster the numbers and withdrew before the official candidates were anointed. His is a story we've heard before - all ambition, zero realisation of organising to win things. As someone located roughly on the centrist spectrum, at least where EU matters are concerned, perhaps the incompetence we've seen elsewhere is catching? Whatever, he's done and so eleven becomes ten. Yes, even Rory Stewart made the cut. Yet more interesting than today's jostling, and the oh-so-damaging drugs revelations is the latest announcement from Boris Johnson's camp.
Speaking to The Telegraph last night, his big policy wheeze is ... cutting income tax for the wealthy. This proposes to raise the 40p tax threshold rate from £50k to £80k, cost somewhere in the region of £10bn and, entirely coincidentally, hand honourable members an extra £3k a year they can call their own. How is this going to be paid for? My raiding the money set aside for no deal preparations - an entirely stupid prospect seeing how he is committed to such an eventuality - and by putting up National Insurance contributions. Yes, you read correctly. The very wealthiest are in line for a tax cut paid for by raiding the wage packets of the low paid.
We'll have to wait for the florid justifications when he does his speech later this week, but you don't need to be a strategic genius to spot the flaws in Johnson's plan. In short, it's a gift to the Labour Party. And for those immune to the Corbynist wiles, Nigel Farage could run with it. Rather than the soft class war objections Labour would make, the Brexit Party could easily spin Johnson's plan as Westminster enriching itself at the expense of the kids and grandkids of the greying base. It is so obviously a monumental blunder, you have to ask what Johnson's doing. Is he determined to lose?
A couple of things. This is above all an inner party contest, and it is routine for leadership candidates to pivot one way and then another once they assume office. Ed Miliband did this, striking a soft left posture during the 2010 contest and then moving into the Blairist furrow before, eventually, tacking back to his leadership pitch. It is entirely possible Johnson is just throwing the yellowing grass roots some fertiliser to perk them up. After all, they are about the only people who show any great enthusiasm for tax cuts. Even most wealthy people don't clamour for more. This, however, is a miscalculation. Johnson is playing to a party audience but it is the wider electorate, or at least those who pay attention, who are watching. Either he has forgotten this is an extended interview for Prime Minister, doesn't care, or is so estranged from every day life that he thinks this would go down a storm is something we're going to have to wait until the memoirs. As it stands, it appears the contagion from the centre, which has already claimed Sam Gyimah's half-arsed effort, is infecting Johnson's campaign too.
From the standpoint of winning the leadership contest, you can understand the no deal pledge. It's lousy politics and, just like Theresa May, is putting the least worst outcome for the Tory party ahead of the most damaging outcome for the country. But it makes sense from a particularly twisted angle. However, instead of announcing a tax cut for the wealthy I was half expecting a campaign in tune with his soft soap launch video. Brexity, obviously, but otherwise a bit more one nation-y. The desire for something different was what May exploited successfully, at least initially, and it's something Johnson has hinted at before. But no.
According to last weekend's polling on Conservative Home, Johnson is on 43% of readers' votes with the rest of the field irrelevant also-rans. It is his contest to lose, and he seems intent on doing just that. Refusing to do interviews apart from those with chummy journos, ruling out participation in televised hustings, and now taking money off the poor to pay the wealthy, we are getting a lesson in how not to run a leadership bid. I mean, if the Tories want to carry on as they are please be my guest. Sticking this hapless oaf in Number 10 will do the Labour Party the world of good.