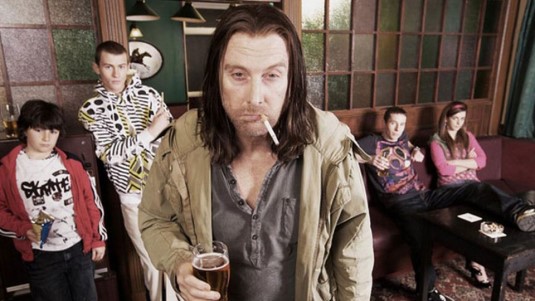 He's gone to ground. Between Tuesday and Thursday it was all smiles and plaudits for the Chancellor. He
unveiled his budget
and basked in the adulation of the client media. Dishy Rishi it was, the sharp-suited, big-brained
nice guy
who wrapped his arms around the nation and made everything pretty and fine. But things were not fine. As noted by those who read the small print, significant gaps remained in the Covid support scheme, and there was no money for education nor the NHS. Eventually it was noticed by enough people in the media that among the pay freezes for public sector workers was a measly one per cent rise for NHS workers. Or, to ditch the spin, a real terms pay cut if OBR projections are right. Sunak split and avoided the cameras all day Friday as defending the move fell to the hapless pairing of Matt Hancock and Nadine Dorries.
There are two lines the government are taking. The first, proferred by Hancock, is this is all "the nation" can afford. The economy is in the toilet, the government have borrowed hundreds of billions to keep it on life support, and so sacrifices are necessary.
We know this to be false
. As pointed out by the vastly improved
Jolyon Maugham
, the cost of a two per cent pay rise for nurses would be less than the money
gifted
to Tory donors for inadequate PPE. And, well, the government isn't in that much debt actually. In a stunning about turn from the BBC, famed for framing public spending in terms of "taxpayers' cash", it acknowledged the
reality of the debt
. I.e. "borrowing", or 92% of sums lent to the government since the start of the pandemic came from the Bank of England. This "debt" is money that need never be paid back because the BoE is an institution of state. In other words, just like a decade ago the Tories are depending on the general public's ignorance about deficits and debts to carry on running down public services and, above all, the NHS.
Never let a crisis go to waste
.
The second line of defence is more pernicious and one bound to have more resonance because it speaks to people's experiences: the strategy of pushing negative class consciousness. This was something Dorries raised on Friday's
BBC Breakfast
, more or less arguing NHS staff should feel thankful they're getting something because the rest of the public sector are making do with frozen wages, and the private sector are laying off workers or are allowing their staff to get by under the reduced circumstances of the Job Retention Scheme. This has subsequently been whipped up by the Tories' online support to try and mitigate the outpouring of disgust the government's derisory offer has provoked.
Negative consciousness has proven a firm friend since the Tories began their assault on the post-war settlement 40 years ago, and it's quite easy to grasp. It speaks to the sacrificial experience of having to work for a living, i.e. renting out our time and capacity to do things for an employer in exchange for the means of life, and valorising it as the most important thing everyone's existence should revolve around. As a common, relatable reference point, it is articulated by party speeches, broadcasts, and their media as a means of cohering a collective against enemies or targets of the Tories, real and imagined. It's typically useful against those subsisting on social security - the idea someone, somewhere is getting
free money
while I/we have to spend time earning money. Or that (public sector) workers are getting a better deal than us, as this
typically stupid
Tom Harwood tweet outlining how sharply wages have fallen under the Tories demonstrates. It's trotted out to provide cover for cuts to government spending outside of welfare, along the lines of "we can no longer afford to spend hard earned tax payers' cash on libraries/adult social care/street lighting. And nor is it the property of the Tories alone. For example, when New Labour was prepping the ground for their narrow win on the introduction of top up tuition fees in 2004, John Prescott did the rounds to argue it was outrageous that a dustman whould work hard and pay taxes to put students through university. And you might remember the "alarm clock Britain" phrase of Nick Clegg's, which seamlessly conjoined George Osborne's rhetoric about the "strivers vs the skivers" as the Coalition butchered welfare protections and shoved hundreds of thousands into destitution.
Why
is negative consciousness such a potent weapon? There are plenty of other common experiences that aren't wielded to similar effect. It's because of grievance. The forced character of work gives rise to innumerable frustrations and pathologies, even if one professes to enjoying their occupation. This builds up and has to go somewhere. At times it powers collective action, but in the absence of trade unionism and
positive
class consciousness, it finds an outlet in resentment. And it's not the abstraction of the wage relation it attaches to, but those seen not to share a similar fate and are perceived as avoiding the sacrifice everyone else has to make/has made.
It's also worth noting that as a form of class consciousness, albeit one effectively revelling in its own exploitation and domination, it changes and is weaker or stronger depending on the time. While the present settlement was being struck in the 1980s, the Tories used this as a weapon to
cement their two-nation coalition
, a trick they have tried repeating ever since with varying success. But in the context of the erly 2020s, it is worth noting the displaced resentment the Tories are manipulating is uneven across the population. For younger cohorts of workers, it's difficult to present the cause of precarity, low pay, private debt, and not enough housing as the faults of undeserving others when the Tories happily front up the policies making their life difficult. It's much easier with the older people and the retired who are the bedrock of their support because they're at a remove from Tory attacks on workers, and because they disproportionately own property this is self-regarded as the fruits of a lifetime of sacrifice. Negative consciousness congeals around their
memory
of work. Because (they believe) they had it tough, but they're relatively comfortable in retirement, they tend toward a hypersensitive
acceptance
of government/media scapegoats, especially on matters of social security and "outsiders". As self-styled heroes of capitalist labour, they likewise think those who work, particularly their children and grandchildren, have it easy because of flat screen TVs and mobile phones. In 2021, negative class consciousness is, ironically, strongest among those who no longer work. And the result? A very effective weapon of divide and rule.
How might it be overcome? Class consciousness is
always a process
and never a condition, and the problem is is a Tory reliance on negative consciousness runs the risk, in some circumstances, of firming class identity if they take a misstep (such as attacking the "
deserving poor
"), or their blunders or overconfidence allows possibilities for the negative to pass into the positive. To mangle the old phrasing, from a class (turned in) in itself to a class for itself. But just as consciousness is a process, the Tories and the state are not the sole actors. We are not dependent on them making political
faux pas
. In other words, it depends on us, the labour movement, and the difficult job of organising workplaces, organising communities, and waging the attritional fight against the barrage dropped on our positions every waking moment. Easier said than done,
but
negative consciousness is never all-powerful, it can never close down class politics fully. Indeed, its mobilisation points to its persistent political
salience
in advanced capitalist societies. It is a backhanded complement to the possibility of our waging the class struggle successfully.
Image Credit