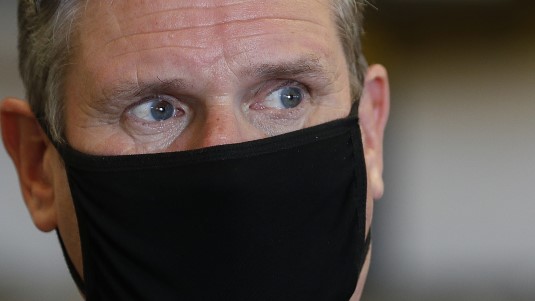 Musing
on the imminent Hartlepool by-election, this website noted "Hartlepool is going to be a Labour hold provided the party does nothing daft like picking the wrong candidate and
making the selection a big by-election talking point
. Oh dear. The email below was leaked to the
FT
's Sebastian Payne and appears to be from the local party secretary to the rest of the executive. In it, the message suggests circumventing the selection process by cancelling Friday's CLP meeting and replacing it with a generic all-members gathering in which the
fait accompli
is presented: a shortlist of one consisting of ultra remainer Paul Williams.
There's plenty of interesting snippets in the note. This one stood out for me: "LOTO require a formal letter from us to the NEC requesting that Paul be our candidate ... We need to make absolutely clear that these arrangements are local and that, in the absence of a full selection process and the choice of a local candidate, Paul is the choice of the CLP." Say it again,
LOTO require
. This suggests conversations have taken place with Keir Starmer's office and they've made known what their wishes are, and how to clumsily get around the inevitable accusations of impositions and stitching.
A shame then the email has entered into the public domain. Clearly the constituency's movers and shakers learned nothing from the time Peter Mandleson's spent in the seat:
never write anything down
. But arrogance and stupidity on the Labour right go together like bread and butter. Therefore props to the grown ups and geniuses, from wannabe dark artists to confirmed piss artists, Labour enters the by-election with an internal row over selections. A round of applause for engineering the worst possible start.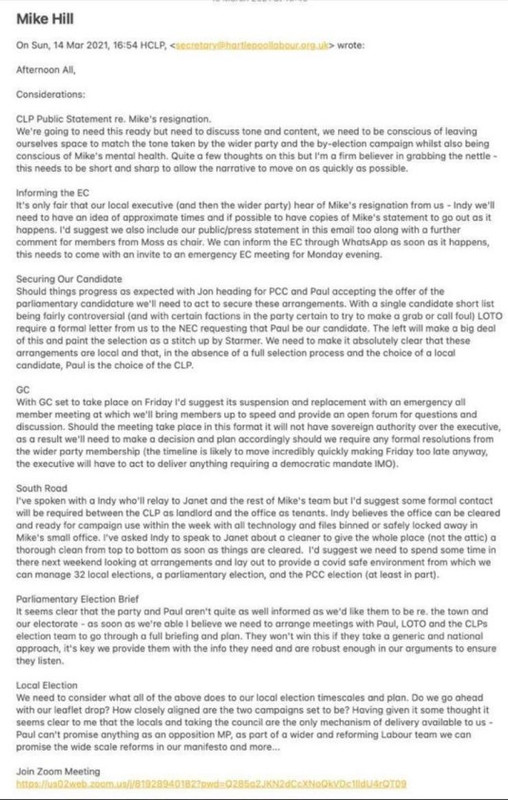 Image Credit