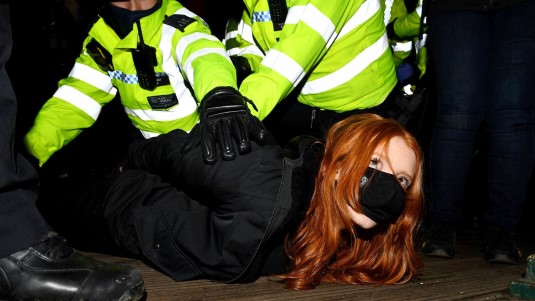 A timely two-part discussion between Alex and the
New Republic
's Melissa Gira Grant and Novara's Chardine Taylor Stone. In this episode of
Politics Theory Other
, the conversatiom ranges over the response to the murder of Sarah Everard, the infantilising of women, and the women's struggle and the police. In particular, Melissa takes aim at what she calls 'carceral feminism', a trend that believes the police and criminal justice system can be repurposed for feminist aims. In the second part of the discussion, Chardine reflects on the Sarah Everard vigil, the tensions between the middle class Reclaim These Streets versus Sisters Uncut, and how the establishment-friendly politics of the former can stymie the emerging movement.
As always, please check out the
Politics Theory Other
archive and help build new left media by
supporting the show
.
Image Credit