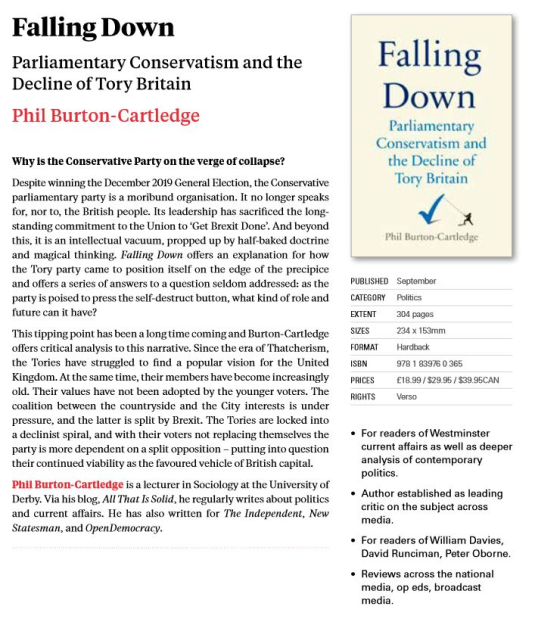 Look what we have here. On page eight of the
new Verso catalogue
. It's the book! Or, more properly,
Falling Down: Parliamentary Conservatism and the Decline of Tory Britain
. 304 pages, due out in September, and £18.99 hardback. If it sells well enough the paperback will come!
As it happens
Falling Down
has just returned from the copy editors, so guess how I'll be spending the rest of the day and chunks of my free time this week? Don't be surprised then if blogging takes a bit of a hit. Still, it's great to see the whole thing quickly becoming more real following the
previous update
. Thanks again to friends, comrades, readers, and frequent comment-leavers for all the support and particulates of encouragement.