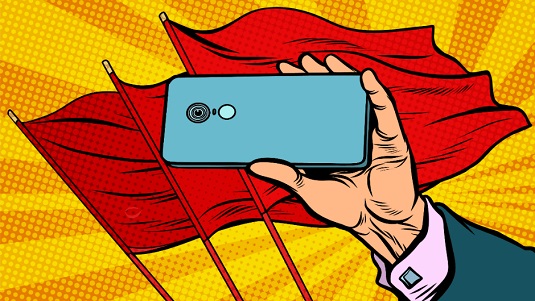 1. Kindness. It is a truth often acknowledged that Twitter is full of dickheads and trolls. As such, its 280 character compositions can bring out the worst, including those of us who walk with angels, politically speaking. To get the most out of it, striving to be kind to others, and above all, ourselves is a useful ethic. By kindness to others I mean thinking instead of shooting from the hip. If someone new to your mentions asks a daft question but they're not obviously mendacious, give a measured reply and avoid a snarky responses. Any comeback following the first interaction will usually reveal the character of who you're dealing with. Genuine types, while not always worth engaging with, aren't worth alienating either. If you're dealing with mendacity or trolling, this is where you should show yourself some kindness and not respond. Block and mute are your friends. You risk doing yourself a disservice by allowing flames to gutter back and forth. No one cares about who has the last say, and usually the only audience is yourself and the troll. Save your energy and don't get wound up - politics is exhausting and frustrating enough as it is.
2. Comradeship. We like to think of ourselves as comrades fighting the good fight, but we need to act more as if we are. In addition to the kindness rule, comrades whould always try and be patient with comrades, and this also applies to different tendencies found among the Twitter left. Before Christmas we saw bile and precious little good cheer as another bout of infighting broke out between the "optics left", the "cranks", the shitposters, and those populating no fixed categorical abode. The occasion then was the announcement of
Jeremy Corbyn's new project
and the fall out following the interview he gave
The Canary
. Allowing this divide to fester online will impact organising efforts offline, and so perhaps following through with comradeship means thinking about how to address and mitigate the consequences of division. I might suggest avoiding snarks and affecting a period of studied silence about the behaviour of well-known websites or leading figures is one way, albeit acknowledging how informal non-aggression does nothing to address the roots of disputes and splits. The other, more useful way, is developing a culture of comradely debate. Political differences, because this is what fractures on the left are always about, should be treated as opportunities for learning as opposed to, as they are now, point scoring. In other words, if we make the effort to see ourselves more as a collective
instead of individuals
who happen to have broadly similar politics, we might become more broadly tolerant of one another in which differences are an occasion for debate, not throwing insults. A forlorn hope perhaps, but a resolution well worth pursuing.
3. Sharing. Unfortunately, the principle of sharing is not adhered to anywhere near enough as it should be, and again the problem is rooted in approaching Twitter as an individual instead as part of a movement. While it is regarded as an echo chamber, there are in fact
16 million
Twitter users in the UK, some 360 million users worldwide, and 150 million who are active users. The potential for larger audiences, and therefore
participants
exists. How to reach them? Simple.
Hammer the retweet button, not the like button
. For example, consider
this tweet
from Michael Rosen. At the time of writing, it has 1.7k retweets but 10.5k likes. Michael is notified that 10-and-a-half thousand people like what he's written, which might be gratifying, but more important is the amplification by the retweeters, which has allowed his comments to appear on tens of thousands of feeds. Good, but
it could have been higher
. I know this is restating the Twitter basics, but comrades who
like
something should show their appreciation by
retweeting
it instead. This is more useful and social, gets other people seeing the sound takes you're seeing, and it might reach people outside the existing left. Liking is proprietary, privatised, and an act of individual taste with no broader utility. Retweeting,
sharing
, is socialist.
Image Credit