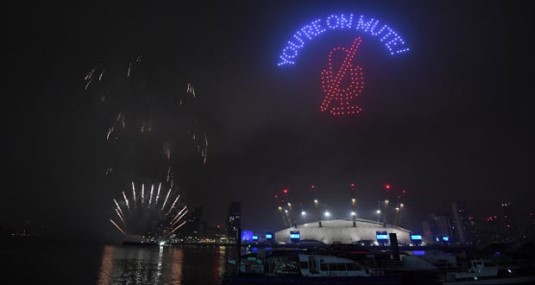 Cancelling has featured heavily in the discourse of late. Nick Cohen, always happy to recycle Tory talking points, has
done so again
by dusting off the article he always writes and passed it off as new. Then we have the terminally awful
Telegraph
troll, Allison Pearson, engaging in a
real
attempt at cancelling by trying to get one of her Twitter critics
the sack
. And news came through earlier today how the tedious TalkRadio had had their YouTube channel taken down for peddling Covid conspiracism, only for it to be
reinstated
after a bout of social media whingeing by its roster of constributors.
Surely there isn't much more about cancelling needing to be said. Yet for something so stale and snoring, it can still get the retweets and likes
a-soaring
. And as anyone reading this knows, right wingers are never too slow to capitalise on cancelling, considering how even mediocrities like Laurence Fox has built a media side-hussle complaining about how no one pays attention to him because racism. Imagine if you were slaved to the
Daily Mail
and had no idea what its stable of brigands and poltroons were banging on about when it comes to getting cancelled on Twitter. I imagine for the non-internet travelling imaginary how it must sound exhausting and angst-inducing.
Time for a quick thought about what cancelling is. It ranges from trying to get someone sacked for things said on social media, as per the putrescent Pearson, to harrassment and doxxing designed to drive someone off a platform, to dogpiling and shunning (the latter is never carried off with any rigour), to blocking and simply ignoring. Our rightwingers have poured out millions of words to their non-cogniscent audiences pretending them and
their rubbish
is in danger of getting banned and the world overrun by the warriors of woke, or whatever. Is it then a straightforward matter of cynical posturing? Yes. And no.
There are two good reasons for locating their incontinent gobshitery in
fear
. The first is habitual to anyone competing for clicks, eyeballs, and views. As there might come a time no one but me ever visits this blog (imagine!), there is an immanent danger of rightwingers going from shock to schlock in the blink of an eye. The fate of Milo and dozens of other big mouths who've fallen from favour are instructive here, a reminder how making a living from comment and opinion is a fraught enterprise and one that pits talking head against talking head. On top of this, for our rightwingers
the murk of despair
hovers around the fringes of self-awareness. Conservatism and right wing politics presently constituted are in long-term decline. Social liberalism is the commonsense of the rising generation, and as older people pass on the cap doffing, imperial nostalgia, and anti-social bloody-mindedness is not getting replaced like for like. The consequence is in the medium to long-term the eventual diminishing of the audience for their wares - despite the explosion of rightist outlets and a pantheon full of interchangeable atavists. Banging on about leftists and cancellation is an expression of their terror for an irrelevant future, a manifestation of the threat they feel in their marrow.
Naturally, right wing politics can reinvent itself and I expect it will. The irony is conservatism never got anywhere by being conservative. But the awful stuff we see now, the racism, the transphobia, the beggar-thy-neighbour poison, the fools' patriotism and jingoistic idiocy has a limited purchase and an equally limited shelf life. And we can hasten its demise by building our own media institutions and pushing our politics. The Pearsons, Foxes, Farages, Hopkins, Oakeshotts, Ferraris, Neils, and O'Neills, we'll be hearing from them for some time yet. But the day is coming when we won't.