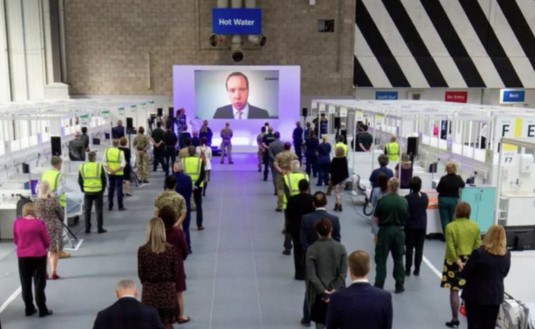 In recent days, I've seen activists on social media bandying around Section 44 of the Employment Rights Act 1996 as a sort of get out of jail free card when being forced into an unsafe workplace by an employer. Unfortunately, this is very much not the case. Below is a guest post from comrade AD, a long-time union organiser, about what Section 44 does and doesn't mean and it makes grim reading for any employee. Getting better legislation, like all things worthwhile, means fighting for it ourselves - and not relying on others.
1. Employers can fire people for not turning up to work. Or even for threatening to not turn up. Or even for no reason at all. It might well be "unlawful" for them to do so. But just because a law says that something shouldnt be done - it doesn't stop them doing it.
2. That's because employment protection in this country is not proactively enforced in real time. You can't call the police or the council or the coastguard or a vicar to intervene if you are sacked.
3. Instead it is left to a collapsing, underfunded, archaic and unfriendly employment tribunal system to retrospectively review possible breaches of employment law where people manage to navigate the labyrinthine procedures for bringing individual claims. The current backlog for claims to be listed to be heard is about two years.
4. If you don't want to go to a workplace you consider to be unsafe, you absolutely can cite Section 44 ERA 1996 as a defence for your actions. But an employer may just decide to ignore you and either not pay you or just sack you instead, many safe in the knowledge there are few jobs out there for you to go to and that there would be many years before they could be held to account.
5. If you are summarily dismissed by your employer because they say it's gross misconduct for you not to turn up then you would have no income from that moment, and by extension no rights to any Universal Credit around job seeking as the state sees your unemployment as brought on by your own action.
6. Welcome to Britain. I wish it was not like this and have spent my life trying to change things but to no avail.