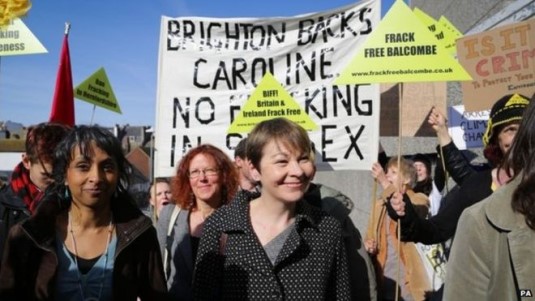 August is supposed to be a quiet month, but the politics kept on happening. What missives from here concentrated the clicks and the eyeballs?
1. The Demise of Caroline Lucas
2. The Liberal Democrats' Worst Nightmare
3. On Corbynphobia
4. The Curious Case of Tom Watson
5. Stanning for Corbyn, and Other Twitter Tribes
Yes, the jiggery-pokery over a caretaker government and finding a way to challenge Boris Johnson effectively on Brexit dominated proceeds. The Greens' sole MP and best known figure attracted derision for her centrist fantasy cabinet of white women, but had made up for it by month's end with her positive response to Labour's plan to stop no deal. Nevertheless, a question mark remains hovering over her politics. The LibDems also go a well-deserved gunking for overreaching and putting their, or more specifically Jo Swinson's, Corbynphobia before preventing no deal. And as Tom Watson was just days before playing remain footsy with anyone and everyone, the post on this got the numbers too. And last of all was a 4,000 word essay on identity in the Twitter age and the toxic pathologies this entails.
Two are going in the second chance saloon today. This looking at cancelled culture via some of Mark Fisher's concerns did well, but not well enough. And this on the Brexit negotiations might tickle your fancy. I suggest Blair affected a split in finance capital during his time in office. Obviously, this is something worth exploring more in the book as well as thinking about in future posts.
September then. It's looking packed with parliamentary shenanigans, party conference season, more protests, and a ratcheting up of things to fever pitch. If you carry on swinging by, I'm sure there will be more articles and super hot takes to read.
Image Credit