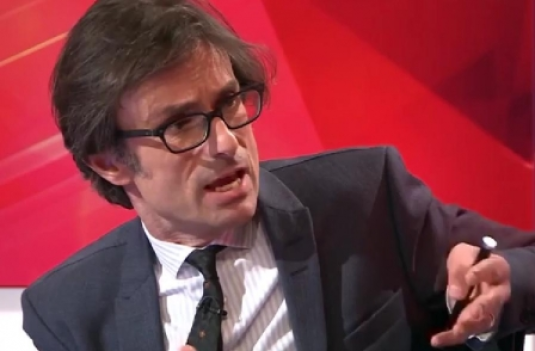 When the government acted, after much prompting, to follow other European countries and effectively underwrite businesses and wages, it did so to make sure the relations of production were preserved. Capitalist states are going to protect capitalism, after all. While the basic income idea is once again abroad and has moved into the mainstream, Rishi Sunak's three mini-budgets following the main event maintained workers' dependence on their employers for income, and if their job had gone down the tubes the pathetic and punitive social security system was left to take up the slack. So keeping the wage relation alive was prioritised over keeping actual people alive. And yet, despite the jump in unemployment figures the government's furlough scheme has got some establishment notables hot under the collar.
You will recall that the Tories' employers' subsidy sees the government pony up 80% of wages to a maximum of £2,500/month. While there are all sorts of holes in this scheme, effectively workers who are furloughed are on paid leave. Whether the employer decides to shell out the remaining 20% is up to them (for info, the public sector and others in receipt of public funds, like universities, are expected to keep staff on full salary if they apply for the scheme). This, apparently is terrible. At least according to Robert Peston's latest. However, instead of dialling it in he makes a number of interesting points.
Before the government scheme was announced, all sorts of businesses of Peston's acquaintance were wracking their brains about innovating their way through the lockdown. But cometh the Sunak, cometh the slack. He suggests many simply gave up because their incomes were guaranteed, which is bad for economic performance and entrepreneurship, right? Well, it all depends. For example, one of the local businesses here in Stoke "innovated" by sacking their 40 staff and operating as a take away - securing the positions of the co-owners but consigning everyone else to the mercies of the DWP. An extreme example perhaps, but innovation can equally be the author of job losses - just ask the history of manufacturing.
Interestingly though Peston's alternative is ... a temporary basic income. In all fairness, this has much to recommend it. Assuming it is a reasonable level (Stephen Bush pegs this at £960/month), it would be a vast improvement on the meagre amounts comprising the dole and those workers who don't qualify for any support at all, like working students. But this isn't the reason Peston supports it: a basic income is a better preservative of capitalist relations than the furloughing scheme because, counter intuitively, it does not remove the incentive for work. Whereas there are good, progressive arguments for such an initiative (and, nine times out of ten, I'm in favour of a generous basic income), in Peston's hands it is entirely backward. His recommendation is an invitation for employers to throw many more millions out of work. He has the gall to talk about the atrophying of businesses and the collapse of tax revenue under the present scheme, but what does he expect would happen to income tax receipts if furloughing ends and a £960/month (or less, knowing the Tories) is enacted. Yes, work incentives are preserved alright by a massive crash in living standards.
This poses some tough questions for the left when the three month furloughing period expires. Agitating for a basic income in these circumstances will make things much better for workers forced to subsist on social security, but because the labour movement is weak and the state, for the moment, is the employer of last resort, using it to replace the furlough scheme is a means of divesting employers of their responsibilities and foisting hardship onto millions of workers. It's a recipe for playing off one section of workers against another, which probably helps explain why Peston was instinctively attracted to it. Nevertheless, a tricky situation has its opportunities too. Uprating social security to the sums discussed here and the abolition of conditionality are worthy aims the labour movement should support, but likewise unions should be agitating for the retention of the furlough scheme under present circumstances as well, up to and including extending the state guarantee of wages to 100%. This is so employers can't cry costs while taking advantage of the crisis to lay off staff, change terms and conditions in the fallow period, or surreptitiously victimise awkward trade unionists and others whose faces don't fit.
The Coronavirus crisis is of no one's making, but a decade of cuts to public services and the looting of the infrastructure, wedded to incompetent government has meant, disproportionately, our class are paying a terrible price in lives lost and livelihoods ruined. Peston's advice is about opposing the basic income to furloughing to heighten competition among employees and weaken our hand, our response on the contrary should be how the two schemes can fit together to build the collective strength of workers. Our people have already paid more than our fair share of the Covid-19 costs. No more.
Image Credit