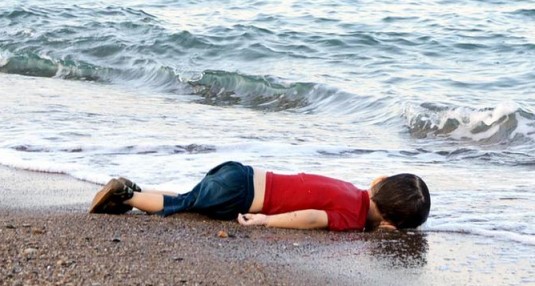 On Wednesday,
it was reported
how Priti Patel mulled the possibility of opening an asylum seeker processing centre on Ascension Island. Situated ver 4,000 miles from the British Isles in the south-mid Atlantic, a more remote and inhospitable a place is seldom conceived. This is par the course for our disgusting Home Secretary. Always keen to play to the Tory base to advance her career, no amount of suffering, no amount of people thrown under the bus (or off boats) can stay her will to power. We've discussed her happiness to bathe in the gutter
enough
. I'm interested in something altogether more grotesque.
According to a vox pop
published by YouGov
on Wednesday, 40% of those polled supported the idea of an Ascension Island scheme, with just 35% opposed. 25% were don't knows. It was by far and away most popular among Tory party supporters (62% versus 21%) whereas for Labour and the Liberal Democrat voters it was 22/51 and 24/53 respectively. And as for the age splits, if you've spent any time reading this blog's commentary on
ageing and politics
, you can anticate the outcome: the older the respondent, the more attractive the idea appears. When the tide of filth comes in, large numbers of our fellow citizens leap on their boards and surf the wave. Sobering.
There's no pussy footing around this. The desire to see people suffer is popular. Cruelty is ingrained and enthusiastically embraced. Unfortunately, it can't be purged by statsplaining the meagre public funds allocated to asylum claimants, nor quibbling about the cost of shipping people back and forth across the Atlantic. And it certainly won't be stopped by pandering to the "genuine concerns" primed by decades of xenophobic and hateful coverage. Cultivated by the media and reinforced by political rhetoric cruelty certainly is, but its goes deeper than discursive influences, brash ideologies, and paid propagandists.
People believe what they believe not because they're dupes or they're stupid. It's because all our ideas about the world and our place chime with our experiences of it. Social being conditions consciousness goes the old saying, and it's obviously true. If people come into contact with a set of circumstances they have ideas about but not experienced before, their ideas, more often than not, swiftly change to accommodate the new reality. How many peeople, for instance, are re-evaluating their notions of what it means to be unemployed and their perceived generosity of the social security system now the
avoidable depression
is throwing millions out of their jobs - including them? The persistent antipathy toward asylum seekers must chime with how millions live their lives in some way, otherwise no one would care and politicians trying to exploit these sentiments would be pissing in the wind.
The first port of call is atomisation. In
Capital
Marx noted how the employment relation simultaneously collectivised and individuated working people. Where collectivism is weak, individual competition and division abounds. Unsurprisingly, in a country where trade unions and the labour movement remain shadows of their post-war selves and solidarity is just a word in the dictionary, this competition manifests in terms of a distrust of outsiders, the idea people fleeing persection are really economic migrants looking to take jobs from British residents. Or, as per scrounger rhetoric, choose Britain and not the "first safe country" because the UK is too compassionate, too much of a soft touch. They're here to sponge while we stoically graft away. Complete bollocks, yes, but makes sense for some. However, this gets a twist insofar as this is a minority view among the working age population, if YouGov's figures are taken as good coin. For our beloved elders, the
majority
of whom wish ill on unauthorised newcomers to these shores, they no longer compete with them for jobs
but
instead are seen as unworthy recipients of public funds. I.e. Their lifetime's payment of taxes and, in this respect, direct competitors for access to these services on theirs and their family's part.
The perception of unearned and illegitimate access to public largesse is one. The other comes from the dark place of ontological anxiety. Faced with uncertainty, it's common for strata who feel precarity keenly to look for simple solutions and authoritative (if not authoritarian) direction and intervention to overcome the
angst
. Failing that, being seen to do something is just as popular. The idea of giving young offenders a good hiding, for instance, won't put anyone on the path to rehabilitation, but a sharp shock of suffering
salves
the anxiety. Or to put it another way, everything uncertain
and wrong
in the world can be condensed into scapegoats, and seeing them on the receiving end of violence is gratifying. It shows someone is fighting back against the unwelcome encroachment of whatever they find threatening, and so the longing to see violence done is a rebellion against the inevitable demise of everything they hold dear. Shipping off asylum seekers or sinking their dinghies is a two-fingered salute to a world gone wrong, a world that fundamentally frightens them and conjures the night terrors. Cruelty preserves what they value, which is an imagined, nostalgic status quo of their importance, if not pre-emininence, and a world familiar to them. Lashing out, the perception of lashing out, helps keep the world for them fundamentally simple and knowable. Which, ultimately, is what strata occupying uncertain social locations would like the most.
Cruelty then is irredeemably bound up with a sense of powerlessness and fatalism, and can only be challenged in the long run by projects of collective empowerment with anti-racism at their core. In other words, attack the rhetoric while raking up the fertile ground scapegoating thrives in. Less cruelty demands radical care, which ultimately only a socialist and politicised labour movement can deliver.
Image Credit