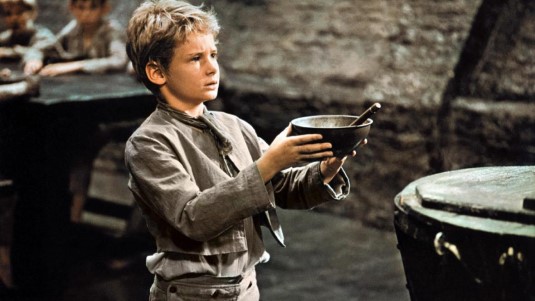 The Conservative Party is having a nervous breakdown. Have sustained a pummelling thanks to their
disgraceful treatment of Manchester
, Labour's free school meals bill has seen them collectively stagger, punch drunk, from one catastrophe to another. Voting against the motion is one thing, knowing as they do kids regularly go hungry during school holidays, but to not let it lie is simply incredible.
Some of the arguments we saw on Wednesday was textbook Toryism. Brendan Clarke-Smith argued supplying meals was like "nationalising children", of alleviating parents of their responsibilities and thrusting it onto the taxpayer. We know facts are inconveniences for Tories, but the truth is child poverty
among working families
is greater than non-working families, and as we're talking more than two million families here (over four million, up 500,000 since 2010). Knowing the likes of Clarke-Smith, they're either bad parents because they do not provide for their kids, or they're bad parents for having low paid jobs.
Usually, what happens in the Commons stays in the Commons. Not this time. In a deft bit of political footwork, Marcus Rashford orchestrated an online campaign that saw (mainly Labour) councils vow to step into the gap left by the government, with businesses large and small doing the same. Awkward, but the disaster for the Tories comes from their pugnacious response. They attempted to bury the damage by whipping up outrage against Angela Rayner for calling them scum, albeit under her breath, but when the blood is up and there's an opportunity to put the boot into working class people, the Tories couldn't help themselves. Jonathan Gullis, the non-entity representing Stoke North said he'd "been contacted by schools, supermarkets and parents who are concerned some have used the £15 a week voucher on alcohol, tobacco or on unhealthy food." Of course he had. Philip Davies, the self-described "men's rights activist" accused a 16 year old schoolgirl who wrote to him of "
intolerance
", because saying making kids go hungry is wrong is the same as bigotry. This afternoon, North Devon's Selaine Saxby
appeared to threaten
businesses by saying she hoped none helping out hungry children would be applying for assistance from the government. The
piece de resistance
was provided by our friend Ben Bradley. From picking a fight with Marcus Rashford to saying food vouchers were fuelling brothels and crack dens and then throwing a hissy fit at a Mansfield school for refusing to back his lies, the boy blunder has had a mare. And now it turns out our illustrious leader, Boris Johnson, did not even condescend to reply to an invitation from Rashford to enjoy a food poverty task force. Yup, it's
been a tough old week
.
If their actions condemn them, their words damn them. Politically speaking, it's a disaster. But why was this allowed to happen? The Tories, usually Borg-like on matters of message discipline, have turned the clock back to the late 1980s. Forget emollient John Major and the touchy feely affectations of Dave, this is Toryism red in tooth and claw. Not very one nation or in tune with
the line of march
, according to the Prime Minister. Why is this happening, why have the Tories taken leave of their political senses?
It must be remembered no one is omipotent, and this applies whether we're talking about individual politicians, political parties as a whole, and
the ruling class and capital
. Mistakes are made, balls ups happen. Here it appears an absence of direction from Downing Street is the fault. Having voted against the Labour initiative, it was necessary to set the Tories' face against any backlash and not be deterred or shamed by subsequent pressure and campaigning. After all, for neoliberal governments the authority invested in the executive is absolutely indispensible and must be jealously guarded. If it evaporates, election doom awaits unless the incumbent is replaced in short order. While true, giving loose lips and itchy Twitter fingers free reign was obviously not part of any grid. Why did all this bile come bubbling up? Simple: it's the size of the majority. With no elections around the corner, or none that matter as far as Tory MPs are concerned, they're not worried about the parliamentary arithmetic. And as for support, as politics is stuck polarised around age lines, as this balance favours the Tories,
and
how a
bit of cruelty
never did them any harm, there's no incentive for any right winger to wind their neck in.
Arrogance is the root of their awful behaviour, an inevitable by-product of their senses of entitlement and feeling untouchable. There will be many more moments like this, which provoke a popular outcry, but shouting is not enough. The opposition needs to cohere the anger and either make inroads into Tory support, or suppress parts of it. Can Labour rise to the task?