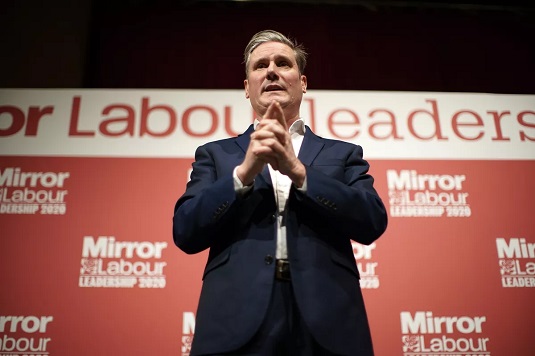 April was truly a month like no other, but how as it resolved itself in the month's most popular offerings?
1. Keir Starmer's Falkirk Moment
2. The Left and Keir Starmer
3. Our Compliant Media
4. Understanding the New Shadow Cabinet
5. On Tim Roache's Resignation
More critical Keir studies than Coronavirus studies, then! But as I said last night, life goes on, the world still turns. And so the exposure of Labour Party scabs at HQ piqued the majority of the interest. But close on its heels are the arguments I made for staying in the party, despite the election of a new leadership. We do make a foray into the coverage of Covid-19 via an analysis of the pathetic levels of scrutiny provided by the media - and you thought they were bad during the general election campaign. Then we swing back to Keir Starmer with a look at the politics of his shadow cabinet choices. And sneaking in at the end is the wee piece looking at Tim Roache's resignation as GMB General Secretary. A grim story to be sure that will come out in due course.
I have a couple of selections for the second chance saloon this month. First is my piece on renewed austerity. At the Downing Street press conference yesterday, Boris Johnson ruled out a second round of cuts. Obviously, only a fool would trust a compulsive liar but even if he is not minded to go down that route, the people around him are and the clamour for cuts will assail Number 10 daily from the editorial offices, the oligarchs, and the appalling creatures who infest the Tory party. Here then are the argument against. And the second is something a little out of the ordinary. Twin Peaks: The Return was a TV highlight of the last decade and is compulsory viewing. I also wrote about it, so there you are.
What does the next month bring? More government arse-covering, more forensically forensic oppositional opposition, more Trump idiocy, North Korean intrigue, and a heap of appalling tragedy. And, assuming Coronavirus is kept at bay, yours truly will be covering it all.
Image Credit