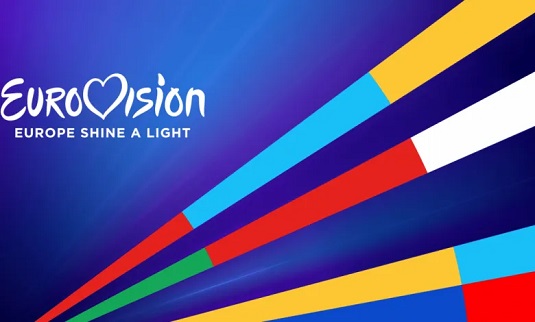 Among the devil's work wreaked by Coronavirus is the unhappy but necessary cancellation of this year's Eurovision Song Contest. Painful. And doubly so because the BC household were part of last year's boycott. In its stead, the BBC are offering three (count 'em) shows of Eurovision goodness taking us from early evening right into the middle of the night. Colour me excited. Among the offerings is its competition to determine the ultimate Eurovision song, as voted by the Great British public. Recent history has shown democratic exercises in this country have led to less than optimal outcomes for anyone desiring a better world, but the expert-compiled shortlist isn't too bad. Abba were compulsory I suppose, and Bucks Fizz were inevitable, but encouraging was the fact nine of the 19-strong list are from the last decade. This is not just a case of familiarity, because the competition since 2008 has been consistently excellent. It is true to say we're living through a Eurovision golden age. But naturally, this list will not do so here are some of my not-at-all exhaustive picks that jostle for the title of best ever.
Johnny Logan, eh? Not at all consistent with my carefully crafted image but 1980's winner is a well-crafted pop ballad perfect for lounge suites and conversation pits. And one of the best entries ever, hence its featuring on this here list.
Euroband! Back in 2008 this really gripped me and, I'm sorry to say, was the first Eurovision tune getting the repeat play treatment from me. The trancey/eurodisco vibe and powerful vocals put this head and shoulders above the rest of the field and it is a shame, a crying shame, it didn't do better.
Who doesn't enjoy a cheesy duet with sham piano riffs? Another great pop tune from Romania, who are one of the more consistent countries in the contest. How they haven't carried home the Eurovision trophy yet beats me.
Romania again. Falsetto vampire meets dancey beats and a dubstep interlude. Again, the Eurovision juries and televoting public must have had their earplugs in when this was on. One of the greatest Eurovision ditties ever.
Eurovision does Bond. Conchita Wurst could easily have got dismissed as a drag queen novelty act but Rise Like a Phoenix is a soaring, cinematic ballad that is generally accepted as one of the greatest performances the show has ever seen. Amazing.
How to follow Conchita? Well, how about the greatest stage show in Eurovision history? Sergey Lazarev isn't here because of Moscow gold (I am open to negotiations) but because this is a damn fine pop song, in a year in which was arguably the strongest of the last decade. Even the UK entry was good!
A criminally overlooked masterpiece from 2018 where it did everything but the voting business. A terrible let down because for emotional power and shivers down your spine stuff, this is on a par with 2014's winner. To listen to it is to love it.
And last of all, one of the greatest Eurovision songs ever wasn't even an entry. 2016's Love Love Peace Peace is a perfect fusion of pisstake and homage, and condenses everything that is golden about the competition's golden age. It never gets tired.
What are your favourites? Nil points for anyone saying Jemini.