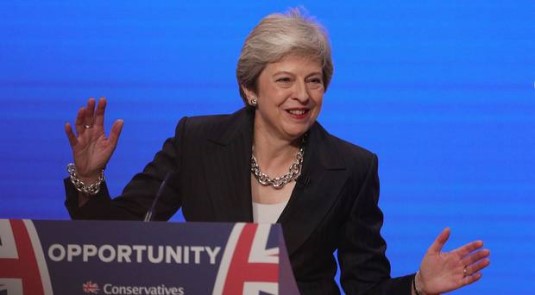 When Dave was in charge, Oliver Letwin was one of his key people. He was kept away from the cameras for a number of good reasons, but as a strategic brain he was essential to the Dave set up. So his contribution to the Commons this afternoon was always going to be interesting. Sidelined by May like the other Cameroons, he chose the occasion to nip back with this warning: "If things go wrong with No Deal, it will not be Opposition blamed, - it will be us, our party, not forgiven for many years ... will be first time when we have consciously taken a risk on behalf of nation ... and terrible things happen to real people".
Unfortunately for Letwin, the Tories under Theresa May are proving as short-termist and blinkered as his old gaffer. And after tonight's events in the Commons, they've gone and doubled down on that. Firstly, after Labour's and the SNP's amendments were seen off, Yvette Cooper's amendment which was to annex to parliament the power to request an extension of Article 50 got voted down. You might recall this was the very same piece of putative legislation that had Amber Rudd and David Gauke giving interviews that May could face the resignation of up to 40 ministers if they weren't granted a free vote. May didn't cave, they did. Nevertheless some usual suspect Tories did rebel. It's just a shame 14 honourable members on the Labour benches saved the government's bacon and put us on course to a hard Brexit. A round of applause if you please for Ian Austin, Kevin Barron, Ronnie Campbell, Rosie Cooper, Jim Fitzpatrick, Caroline Flint, Roger Godsiff, Stephen Hepburn, Kate Hoey, John Mann, Dennis Skinner, Laura Smith, Gareth Snell, and Graham Stringer.
In what will no doubt go down in history as the stupidest vote ever to have passed the chamber, Graham Brady's amendment got the nod by 317 to 301. Because the government chose to back this, May's position will now see her return to Brussels to renegotiate the Irish backstop. As was reported earlier this evening, Donald Tusk got her on the blower to say the EU are not interested in revisiting the agreed position, making these meetings entirely pointless. On the surface, May is positioning herself as a believer in magic. She thinks a new "mandate" from parliament means the EU will be forced to renegotiate - because it worked so well for Greece. But underneath, May knows very well nothing has changed, to repeat a well-worn phrase. Unlike the Brexiteers who think the EU are going to cave because Britain, May is knows that fruitless meetings in Brussels pisses away more time. And with no deal imminent, the chance of her deal passing inexorably increases while retaining the support of the hard Brexit right.
And so we're a step closer to a no deal Brexit and all the damage such a disaster would entail. Yes, this is a calamity cooked up by the Tories in response to a split in the Tories, and hopefully its consequences will damn them for the rest of this century. But let's not forget those enablers too, without whom none of this would be possible.