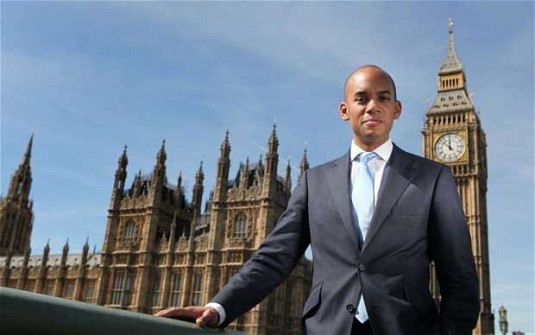 They call it the fish hook theory of politics. Imagine if you will a line. On the left is, well, the left. Travel in an easterly direction, going past the centre, at some point on the right the line bends and curves back to the point where the so-called far right hangs poised back above the centre. Self-indulgent nonsense by lefties taking jabs at their centrist rivals? Well, it would be if the evidence didn't bear out the observation. Starkly, in Brazil, not only has the centre collapsed it has fallen in behind the racist, authoritarian politics of Jair Bolsonaro instead of the centre left Workers' Party. However, it wouldn't do to suggest all centrist politics and politicians are predisposed to a moral collapse of this character. Even if they do have a not-at-all disturbing longing for a strong, liberal hero to come and sort everything out.
As we have seen more times than I care to mention, centrism is obsolete, out of touch, and can't get past the certainties of 20 years ago. In an age of crisis, the situation demands radicalism and fresh thinking, not tinkering around the edges and steady-as-she-goes. It's for this reason I read with interest Chuka Umunna's latest piece, declaring "the return" of progressive politics. What would be this new dawn? A new political party? A bold new manifesto fizzing with new ideas?
No. A think tank.
According to Chuka's piece, centrism believes in "reciprocity", the "balancing of power between capital, labour, and the consumer" (as if the last two are not one and the same), "rigorous competition" and "playing by the rules". They believe in the importance of where people live, "communitarian ideals", the value of work but, get this, life outside of work too. Stirring words to be sure: don't ever let anyone ever accuse centrism of vacuity.
Chuka moves on to address the collapse of the centre left, acknowledging the difficulties of the SPD, the Democratic Party in Italy, and the the shambles in the Netherlands. You could also add the virtual destruction of the Socialist Party in France, as well as Hillary Clinton's abysmal performance against Donald Trump. But it wouldn't do to rub it in, and Chuka's not about to belabour the point. He argues there is hope for centrists like himself because Justine Trudeau and Emmanuel Macron. These are fab 'n' funky progressives who've moved with the times and done nice things, though quite how Macron's plan to "handle" asylum applications in Libya - well away from French shores - is in the same league of Trudeau's welcoming more refugees is something of a puzzle. Which is probably why Chuka doesn't bother to consider it.
Meanwhile, political debate in Labour is in a decrepit condition, framed between the left and Blairites, and metropolitan remainers and salt-of-the-earth Brexiteers when in fact it could be so much more. Chuka here does have a point. If perhaps the leadership and the membership didn't have to fight off constant bad faith attacks, mischief, disruption, and outright scabby behaviour then the level of political discussion might be a bit more substantive, nuanced and illuminating. As we saw before, the idea of the 'foundational economy' Chuka pushed for all of five minutes wasn't a bad one, but he needs to start thinking about what is happening to Britain, the changing nature of class, and what it means for politics. That is, of course, if he wants to live up to the radical mantle all centrist politicians covet.
Still, having done spade work sufficient for his own satisfaction he unveils the latest knight on a white charger. Or should that be a unicorn? That would be Progressive Centre UK. Billing itself as a "non-partisan, next generation ideas lab" it says, well, not a lot. I know centrist politics is thin, but surely if you were launching a self-styled super-relevant think tank into the political world you'd want more than Chuka's Indy article and a few photos of earnest discussions from a recent shindig in Montreal.
Like liberalism more generally, with which it overlaps, centrism is effectively dead, but doesn't know it yet. The social forces that traditionally animated this politics are defeated, deflated, and effectively squeezed out of relevance by polarisation. Without wider purchase, it turns inward and speaks only to itself, using wonky language, terms of reference, and revealed truths only they themselves find convincing. Unfixed and without much in the way of social ballast, launching new think tanks is about all centrism in the UK has left.