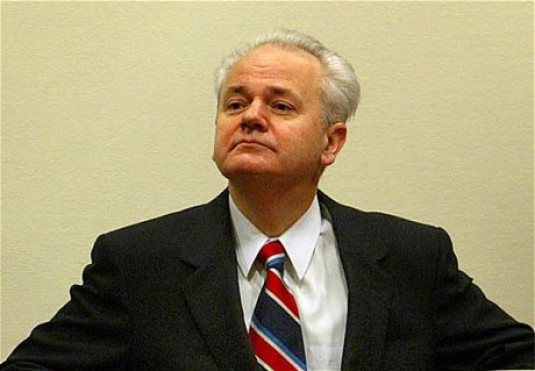 This old thread on Twitter was brought to my attention. An excellent and brief dissection of Slobodan Milošević's career and what he means today: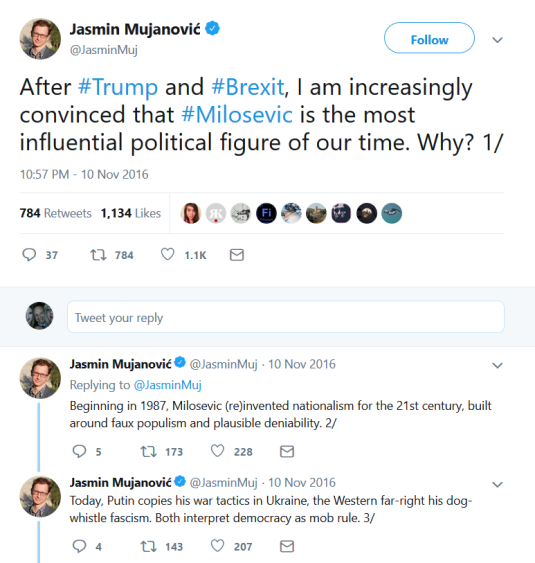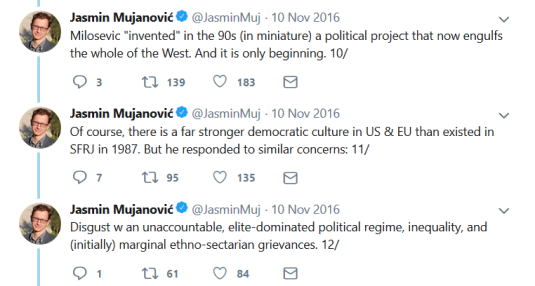 I'm reminded of last night's
discussion of modulation
. Milošević and his contemporary imitators can never be properly pinned down. They are simultaneously in the thick of things and at a remove from them, racist but non-racist. A sort of Schrodinger's demagogue and one, we know, that is proving to have a great deal of purchase.
Many thanks to
@CatherineBuca
for dredging this one up.