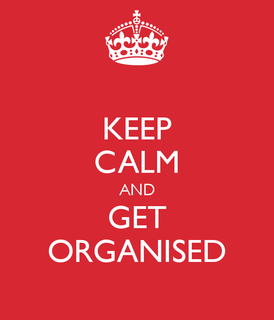 A re-blog from my comrade Lawrence Shaw. Sound advice.
Lawrence's Survival Guide for all in despair at the rise of English and Welsh fascism and the politics of hate and division.
1) Join the Labour Party.
But don't just join and pay your money. Get involved. Go to meetings. Campaign. Stand for election. Work for the greater good politically. Win people gradually to a positive set of ideas.
You don't have to 100% agree with Corbyn or Kendall or Blair or Brown or any particular Labour politician. Just that you support democratic socialist ideas for the greater good of all rather than the few. It's a good place to start. And Labour is the best hope we now have in England, at least.
2) Join a trade union
Do you have a job working for somebody else? Then join a trade union to protect your own interests and campaign for those of everyone else.
There's a wide selection and some workplaces have specific craft unions recognised to bargain collectively, but if you're bit unsure, there are a number of general unions including Unite and the GMB.
Even if you are not in employment, Unite offers community union membership.
3) Switch off the TV news
It's sensationalist, constantly trying to maintain your attention with more and more increasingly bad scare stories and the enemy want you to be scared. The reality is nothing much is going to happen that watching the telly is going to help you with.
4) Go out, see family, see friends, talk to people.
Take time to spend time with people you love and respect. Don't hide away. The enemy want us isolated and afraid. We beat them by being more together and more united. If you're going out to the pub, go out together in numbers to show them we are legion. It's how people historically have got through far worse times than now.
5) Use the Internet to connect and organise good things, not to whinge or get into pointless fights.
I am as guilty of keyboard wars as anyone else, but they are corrosive and pointless. I know I need to follow my own advice here. Those who know me are amused by my rants, but believe me when I say that in person I am nicer. Most people really are. Don't spend all day online - it's not real.
6) Take up a new hobby and become enthused.
Music, cinema, amateur radio, walking, whatever floats your boat. Don't just take it up, but get involved. Meet new people. Share love with new people for your interests.
Above all, remember that the world is still spinning on its axis, the flowers are out in bloom and the world will get over this like it's got over everything else before. The only thing that you can realistically control is your own attitude and your own mind.