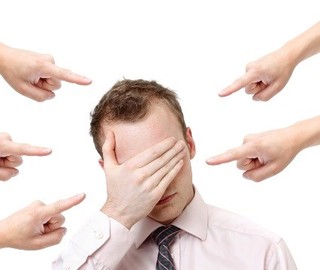 Large numbers of people support a campaign scarred by racism, hate, and deliberate misinformation. Outraged opponents take to social media to make sweeping generalisations of those taken in. They're all thick. They're all bigoted. These people have fucked it up. I've heard it, you've heard it. Thing is, we've heard it all before.
In 2009, 900,000 people voted for the British National Party in the European elections. Nick Griffin and Andrew Brons, now both ex of that crumbling ruin of a parish, packed themselves off to Brussels for all the EU money they could trough. As I said then:
Morality is basic to socialist politics. But moralism is no basis for socialist analysis. The reasons why people vote for the BNP are complex and multi-faceted. In this respect this piece of excellent research commissioned for Channel Four is a good way in. Among the points about BNP voters' attitudes to race and immigration (which, unsurprisingly are more negative than the national average), there are a large minority for whom such concerns are secondary. But these concerns are not new. They have been part of the British political landscape for a long time, predating even the significant influx of Afro-Caribbean and Asian workers after the war.



But when you couple this with the relative lack of security they feel and their relatively low socio-economic status, scandalous media coverage of race and immigration, and the (correct) belief Labour and the other mainstream parties have abandoned working class aspirations, it's small wonder people are prepared to vote for a party that appears to speak to these concerns - whether they have the Mark of Cain or not.
Apart from the stuff about Labour and working class aspirations, the outpouring of Remain complaints, be it the two million-strong petition for a re-run, David Lammy's ridiculous bid to use Parliament to block Brexit, the frantic retweeting of Leave voters suffering "Bregret", and, of course, the name-calling, it is the 2009 bigot blame game writ large.
Of course, you can understand why people are pissed off. I was in a black mood yesterday, and apart from the lone Brexiter it was like someone had died in the office. I spoke to comrades whose reaction ranged from the angry to the despairing. As the economy tipped into the trash can and anecdotal evidence of increased racist behaviour (as predicted) is doing the rounds, there are millions of people horrified at where the country's going. Their venom and bitterness is entirely understandable and, sad to say, for some the shock has proven so large they may never recover. But every crisis has within it seeds of opportunity. And the most immediate is the huge outpouring of anger from millions with the scurrilous campaign Leave waged. Once the disappointment and London independence nonsense has died down, there are signs a wider politicisation is happening. There is a massive opportunity here for the Labour party and the labour movement to articulate this anger and draw hundreds of thousands into politics. It is possible that despite Thursday's awful setback, the future could belong to us.