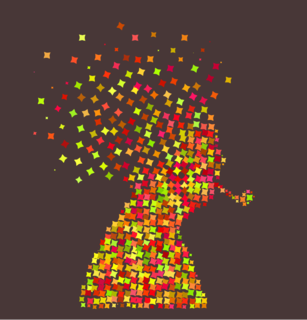 What with all that's going on, thoughts about this and that have been popping up all over the place, thoughts that do not belong to a coherent blog post. So instead, here there are in all their variegated incoherence.
1. It's that hoary old chestnut again: "Labour MPs have a greater mandate than Corbyn." They don't. Likewise Tory MPs don't have a greater mandate than Dave or whoever their new leader is going to be. In our delightful electoral system, each individual constituency elects a member to represent them in Parliament. On paper, the electorate are sovereign. But substantively, they're not: parties are. As has been the case ever since political parties emerged, the majority of members returned are successful candidates of a particular party. If a seat happens to be 'safe', which just so happens to comprise the majority of seats at Westminster, then the only way of removing an incumbent MP against their will is not by standing a candidate in election but removing them through an internal selection process. The majority of MPs might pretend they represent the constituency, but it's the organisation in that patch which is really sovereign, and this can be confirmed in two simple ways. First, how many MPs now sitting in the Commons would be there were it not for the party label. All of them? Half? A handful? And that applies pretty much across political divides. Second, if the party isn't really sovereign then why the abject horror whenever mandatory selection becomes a topic of debate? Yes, it might be a recipe for chaos and internal warfare as incumbents and challengers constantly scrap it out for the Westminster spoils, but that itself underlines the real repository of power in our electoral system. Woe betide any MP who really believes the waffle about personal mandates and so on.
2. What's going to happen with the trade unions? On Sunday I shared my concerns about this, that the leadership contest could end up destroying the Labour Party. It could, but it all depends on how the contest plays out. If there is skullduggery and Jeremy is kept off the ballot - remember, party rules are unclear on whether the incumbent leader automatically appears and the party has received conflicting legal advice - then there will be a split. Absolutely no question. But if there is a conventional contest without dirty tricks, then the destruction of the party might be avoided regardless of who wins. Of course, the relentless dissolution of Labour's foundations carries on and will carry on until MPs and constituency parties take the problem seriously (talking about points-based immigration systems and English flags ain't going to resolve it), but the immediate danger is over. There would be bloodletting if Jeremy loses as fair weather supporters decamp, and should he win who knows what may happen, but the party abides.
3. Unison Labour Link conference next week! If memory serves, they voted by a big margin last year to support Jeremy's candidacy. Now, anecdotally, there are some former Corbyn supporters coping with buyer's remorse. Will we see that reflected in who conference decides to support?
4. More broadly, there is a huge disconnection between MPs and the constituencies they represent. Naturally, as a Labour supporter how this poses a problem for our party is my chief concern. But the Tories have a very similar problem with their core support too. At a nearby constituency held by a Tory MP, residents barely see this member from one month to the next as they play Westminster footsie and spend practically all their time in the Big Smoke. This MP was re-elected in 2015 with an increased majority, as per most places in Staffordshire. Though a good proportion returned last year on the back of a Tory campaign scaremongering about immigration, among other things, the disconnect remains. The Tories are a party in decline, but what will happen to those voters? Project Fear-type tactics lose their efficacy over time, as we have seen.
5. Who watches Big Brother any more? I was glued to it for the first six seasons and now cannot bear to watch an episode. But the show's format strikes me as the perfect analogy for a sub-section of anti-politics voters who did turn out for the referendum. Like BB, or perhaps more appropriately, I'm a Celebrity, there is no connection whatsoever between voting public and the contestants, and depending on the public mood the audience votes in forfeits, punishments, or annoying housemates to make life hellish for the "stars". The EU referendum result is the ultimate soup of pig's bollocks, and some are getting vicarious pleasure from seeing the parties turn in on themselves and MPs dash about in panic. And yes, it would be such larks if it wasn't people at the sharp end set to pay the price for this bullshit.