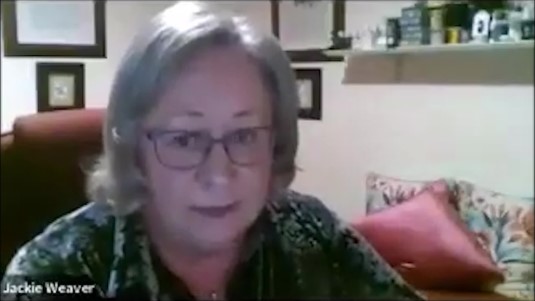 In a week as ram packed as a Jeremy Corbyn journey on Virgin Trains, your scribe had next to no time to experience the god-tier drama of Handforth Parish Council's celebrated December meeting. Having now caught up with the trend setters, the go-getters, and everyone else who has internet access it reminded me of some truly excruciating Trades Council meetings. When I repped for Keele UCU's branch committee, I would attend North Staffs TUC with comrade (and now Cllr) Steve Funnell. And wow, what an experience. At this point it was a virtually moribund body and not the active campaigning organisation it became, but this didn't stop some comrades. The late Mick Williams was a bugger for raising points of order and generally making a nuisance of himself to the then chair, our beloved comrade Jason Hill. They were very boring, but sometimes you could cut the tension with a knife. And, call me strange, a part of me revelled in it. We never experienced the heated scenes like those discussed below. Verbal aggression was always more low key and subtle, but they were in the same ballpark.

Anyway, that's quite enough waffle from me. My friend and comrade Claire Tupling has put finger to key and kindly produced this guest post. In the spirit of Socialist Sunday, I urge you give her a follow on the Twitter.
Local democracy has gone viral. A recent chaotic meeting of the Handforth Parish Council held in December 2020 on Zoom and
posted on YouTube
has been remixed in to an 18 minute
Best of ...
. With several million hits the video has spawned a
TikTok Sea Shanty
, a mock film
trailer
, memes galore,
remixes
,
mini-musicals
and hashtags (the solidarity declaring
IStandWithJackieWeaver
or
#JackieWeaverHasTheAuthority
are just two). Jackie Weaver (aka 'call me Britney Spears from now on') the calm, composed representative from the Cheshire Association of Local Councils appeared on BBC Radio 4's
Woman's Hour
on Friday to give her thoughts on her recent celebrity. Finding the video via Twitter on Thursday night, my jaw dropped at the mess of these meetings, but amongst this mess I believe, lies hope in the power of local democracy.
"When do we plan to start?" asks 'PC Handforth Clerk' (we only learn later he isn't actually the clerk). It is an innocuous enough start to the video, and it doesn't give us a clue as to what we might be in for. A discernible "Fuck Off" follows this introduction, though you could be forgiven for believing you hadn't really heard this expletive because it is met with no shocked gasps. Instead, star of the show Jackie Weaver, reminds participants to switch off their microphones because it reduces the background.
There follows a verbal tussle between Jackie and PC Handforth Clerk about points of order, but before this can be resolved 'Julie's iPad' interjects, announcing that she can't speak now because she's in a meeting. Promising to 'call back when it finishes' we're straight back to Weaver vs PC Handforth Clerk. As voices are raised Jackie Weaver threatens to remove 'disruptors' from the meeting, prompting 'PC Handforth Clerk' to announce: "You have no authority here Jackie Weaver! No authority at all!"
With that, Jackie Weaver, with the click of a button demonstrates how much authority she actually has by removing PC Handforth Clerk from the meeting. The two people on 'Aled's iPad' are astonished. "She's kicked him out!" one exclaims before trying to wrestle control as vice chair:
"I take charge."
The anger is palpable, but is nothing compared the venom expressed in the now classic line of
"Read the Standing Orders. Read them and understand them!"
The meeting proceeds and we soon learn that the ejected PC Handforth Clerk has adopted a moniker that is not his official title. Pondering aloud the significance of this, Jackie Weaver requests that she be referred to as Britney Spears from now on. Seems a reasonable request, considerng.
As I doomscrolled through the voluminous twitter thread relating to #HandforthParishCouncil a link to a video of a
Nuneaton and Bedworth Borough Council
meeting from September 2020 came up. At three and a half hours I hesitate to recommend watching the meeting in its entirety, but there are some highlights worth nothing. This time the meeting is on Microsoft Teams and despite the efforts of Madame Mayor and the council officer, the accurate counting of votes is thwarted by audio feedback and councillors who can't unmute themselves. In the face of confusion there are admirable attempts by some councillors to uphold the constitutional conduct of the meeting but these attempts make a nonsense of the protocols. Take for example the councillors who request their votes are recorded in the minutes. Maybe they didn't notice the meeting was being livestreamed and that their vote is recorded in posterity on YouTube for anyone interested?
Madame Mayor tries to continue, but then gets muted. Sabotage is suspected, and one councillor calls for a police investigation. Madame Mayor disappears from Teams, as does the officer. One councillor suggests the meeting be adjourned; another councillor points out that only the chair (Madame Mayor) can adjourn the meeting. Others suggest taking a vote on the adjournment. The rules matter, but only as an iron cage of rationality. The rules no longer have any meaning as the Teams gallery of councillors disappears and is replaced by an announcement:
This meeting has been temporarily adjourned and will resume shortly.
The meeting has been adjourned and it didn't need a vote. It just needed someone to pull the plug. On its recommence it gets no better and before the livestream ends Madame Mayor and the officer appear to abandon the meeting as a recording defining dictatorship is played, followed by Soviet style music.
That parish council meetings are full of drama should be of no surprise to anyone with experience of them. The highlight of my brief time as a town councillor was an instance of direct action. A citizen took over the Christmas illuminations. Incensed by what he thought was the injustice of some local businesses benefitting from the festive lights without contributing to the light fund. He went up the high street, armed with a ladder, removing lightbulbs from outside those shops that hadn't donated to the festive lights coffers. Exceptional skills in diplomacy were employed to resolve this, yet the incident is barely recollected in local folklore.
The difference is that as Zoom and Teams are employed to serve local democracy in pandemic times, the meetings are made material like never before. Council meetings are no longer reduced to written minutes, stripped of the verbal exchange, heated or otherwise, that created them. What we can see, and hear, is local democracy laid bare. We can see people struggling to use technology and being frustrated when it does not work, and we have shared those experiences. We can see councillors behaving appallingly, we can see others fired up by injustices and challenging authority. We see real people, and hopefully realise that we too can be part of this. The ugly and beautiful reality of local democracy is laid bare. We should celebrate it.