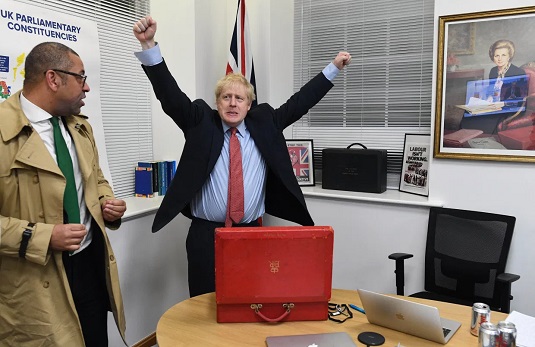 For an upcoming conference on populism I've sent in this abstract. No idea if it'll get picked up. Regular readers familiar with the output of this place will know the arguments the proposal is drawing on, but the purpose of the presentation and paper is to put them on firmer foundations.
Populist Government and Necropolitics: The UK Conservative Party's Management of Europe's Worst Covid Crisis
The Conservative Party convincingly won the 2019 UK General Election because it faced a split opposition, an unpopular Labour leader, and because the party had united Leave voters behind their campaign. Boris Johnson was able to do so by mobilising classic populist tropes commonly associated with the UK Independence Party and the Brexit Party, most notably opposing the democratic will of the British people to EU-friendly/remain-minded liberal elites determined to reverse Brexit. With a thin manifesto, it appeared his government were going to carry on governing in a populist vein, but then the Covid-19 pandemic hit. Johnson has since presided over the worst death toll in Europe, and yet, at the time of writing, consistently posts polling leads and has escaped censure for the calamity. This paper introduces the notion of necropolitics as developed by Mbembe (2019) in relation to the state's power over life and death issues, albeit modified from the conflict situations to which the concept was originally applied. It argues the Conservatives have escaped accountability for their Covid management because these necropolitics are imbued with populist logics of scapegoating, which are intentionally framed to depoliticise the crisis. This puts the party in a good position for reaping the political credit of the vaccine and the end to quarantine measures.
Image Credit