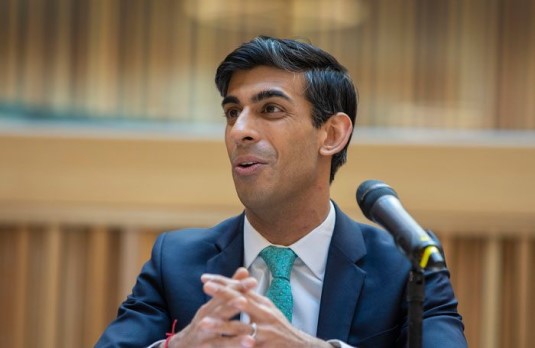 At last, Rishi Sunak has announced a package of measures designed to support the self-employed during the Coronavirus crisis. Mirroring the employers' subsidy to support workers' wages, Sunak is promising up to 80% of taxable profits to a maximum of £2,500/month for three months - but this is available only to those who make less than £50k, and the majority of their money has to come via self-employment. This, apparently, is the most generous scheme available for the self-employed in the Western world. Though, as you might expect, there are problems. The main difficulty is how payments will not be available until June, which begs the question of how folks in this category are supposed to survive if, like the average punter, they have next to no savings? And this scheme does not apply to the recently self-employed because there's no previous year of tax returns available to calculate entitlements. All there is for them are the eternally long phone queues of the Universal Credit hotline.
A couple of things. Firstly, do not underestimate how difficult this was for the Tories to put together. While the old adage that putting power before principle is quintessential Toryism in practice, junking the junk of Thatcherite common sense and effectively making the state the underwriter of a very sizeable chunk of the workforce grates against every political instinct Sunak, Boris Johnson, and the rest of them has. Coronavirus has demonstrated in practice that many of the "tough choices" pursued by Tory governments past were just that, choices. The whip hand of economic necessity had nothing to do with them. Quite how then the Tories are going to extricate themselves from this remains to be seen, but whatever happens Johnson has previously proved himself adroit in handling one tricksy set of circumstances. I'm left wondering if his coming opposition will prove as equally deft footed.
The second point is bound up with the post-Corona "peace" the Tories wish to strike. Amid the bail outs and income guarantees, most comment on and analysis of Sunak's programme is simply not serious. I've seen some on the left claim to have discerned "socialist values" among the measures taken. You have sundry centrists fantasising about a Sunak-led Tory party, all because he sounds like a marketing manager trotting out pre-prepped corporate lines. The only serious comment comes from the right of the Tory party, who are broadly supportive of Johnson's strategy because he's doing what it takes to save their system. And, of course, the left who have highlighted the class politics of the whole shebang. And that lies in preservation or, if you like, conservation. The clue is in the party name.
From Sunak's first bail out for businesses through to today, he has resisted measures that break income from work, whether employed or self-employed, or the existing meagre support available via social security. For example, Sunak's excuse for not coming up with today's announcement sooner was because of the "complexity" of the system, given that we're dealing with millions of people in very different circumstances and with varying levels of income from month to month. The obvious solution then, if we're thinking about it in a straightforwardly managerial way, would be to command the helicopters to drop parcels of money. A living citizen's income at a flat rate for everyone would eliminate the complexity at a stroke. But we can't have that because it strikes at the wage relation. Capital needs bodies who are compelled to sell their time, otherwise no capitalism. Employers would be hard pressed to find workers who'll scrape by on their pittances, or put up with employment contracts, such as zero hours contracts, if another source of income is available. Coming out of a crisis where the state is effectively the economy, going back to how things were before will be difficult enough, even if they were beginning to be characterised by a Tory Keynesianism. Making support available only through employers, taxable grants, loans, and the punitive benefits system is a design contrived to resemble, as close as possible, the income streams of normal times. Which, ultimately, makes the return to normal much easier.
In short, the support the Tories have made available is welcome. But it does not go far enough - the three month wait, the lack of clarity about short-time workers, no help for renters, the cut to people's incomes - in some cases, catastrophically so, the fact some "non-necessary" workers are still compelled to go to work, these "blind spots" are nothing of the sort. They're inevitable when the preservation of class relationships comes before the preservation of living standards and people's wellbeing. The health most concerning to the Tories is that of capital.