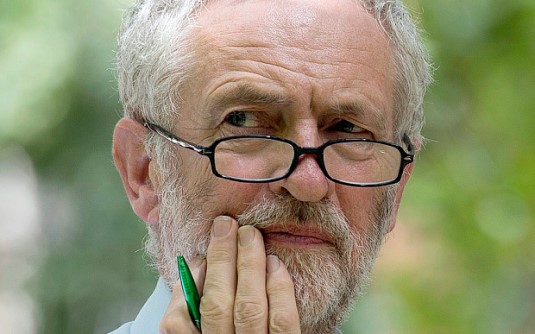 Politics is weird. At party conference last September, Labour passed a motion committing it to a second referendum in the event of Parliament rejecting Theresa May's Brexit deal, and if, for its part, it couldn't force a general election. Well, here we are in February 2019. May, you will recall, has suffered the largest defeat in parliamentary history, and lost a further vote endorsing her Brexit strategy on 15th February. Unfortunately, she survived her post-disaster vote of no confidence and has played for time ever since. Now thanks to the founding of The Independent Group, she is a bit more secure as TInG have said they would back her should another no confidence vote come up. So much for the supposed social democratic politics, as Tom Watson would have it, of its ex-Labour component. This brings us to where we are. With no route to an election and the disaster of a no deal Brexit looming, pushing a second vote comes into play.
The more things change, the more they stay the same. As Gary Gibbon noted in his Channel 4 News report, Jeremy Corbyn's statement was hardly a full-throated declaration of intent but more of a reluctant, going-through-the-motions in line with conference policy. As this Graun report, um, reports, about 25 Labour MPs could rebel against Labour's backing the second referendum amendment, and the likes of Stephen Kinnock warn this could prove a divisive and costly mistake. Unfortunately, given everything written here these last couple of years, I'm inclined to agree. If socialism is, among other things, the democratisation of the state and social life, then setting aside the outcome of a mass democratic exercise is not a place any socialist wants to be, or should be in.
What's going on? As the Graun piece notes, Keir Starmer and Tom Watson pushed this move to forestall future defections to the TInG on the fringe. This is understandable where Tom is concerned. Contrary to arguments made during his recent media appearances, it's not the Labour Party that's in a serious crisis, it's the Labour right who are. Never in the party's history has it endured reduced circumstances like these vis a vis the left in the unions, the membership, and the apparatus. Its remaining power base in the PLP has suffered because of the defection of former favoured sons, and was set to shrink further in the event of others scuttling over to the TInG bench. It appears the leadership have been spooked by what this might do to Labour's vote in the marginals and so have consented to the Watson/Starmer push.
Then again, politics watchers know a second referendum isn't going to get through the Commons. Or could it?. Even if the Cameroons finally make good their promises to rebel will it be enough? Assuming the 25 Labour MPs unhappy with the new position break the whip then, well, it's going to be very tight. Who knows, with any luck perhaps a few of them will do an Ian Austin flounce. Still, it seems likely the leadership feel a vote isn't going to be won but they've nevertheless shown willing - a point the BBC's chief political correspondent concurs with.
Should we worry about Labour leavers though? Well, yes. Of course we should. After all, the condition for winning an unexpected number of these voters back from UKIP in the 2017 General Election was Labour's acceptance of the referendum result. If you like, we were granted permission to be listened to. That said, a couple of other calculations come into consideration. First, May's Brexit can very clearly and unambiguously be dubbed a Tory Brexit, which isn't an argument too difficult to sustain. Just look at the litany of disasters and the grim forecasts coming from business. Still, as far as May is concerned as long as the Tory party is preserved it will all prove worth it. More fool her, this just hands other parties plenty of ammunition. The second involves the character of Labour leave voters. Just as the primary concern of Labour remainers wasn't the referendum's outcome but the 2017 policy platform, it seems the leadership are backing on a shift among Labour leavers. Accepting the referendum result might have got Labour a hearing in the first place, but after two years Brexit fatigue is setting in and the consequences are becoming more apparent. Perhaps now the way one voted has become secondary to other concerns. And third, for the rising generation of voters coming of age then Labour can now say that, at the end of it all, it did what it could to prevent a Tory Brexit.
All said and done, it is a risky move. Not just because of the difficulties it poses Labour's own coalition, but because of the firming up effect it could have on the Tory vote. Remember, Brexit is the glue binding them together. So we're in a tense moment, a situation that could sound the death knell of Jeremy Corbyn's chances of occupying Number 10. Or be the making of it.