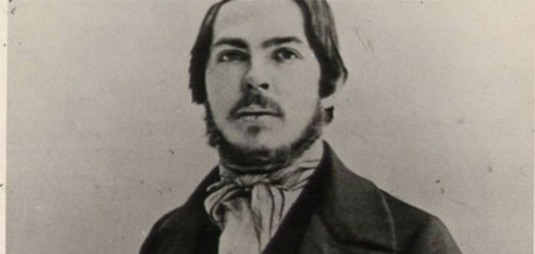 Writing in another time about disputes between official communism vs its mercurial Maoist dissenters, the Italian Marxist philosopher and philologist Sebastiano Timpanaro wrote "Materialism ... means respect for the truth, refusal to substitute moralistic pseudo-explanations of disagreements and political conflicts for political and social explanations" (On Materialism 1975, p.26). Timpanaro would surely have found the dominant explanations for Brexit, for Corbynism, and for what's happening to establishment politics across the Western world typical of the moralism he condemned. Timpanaro is also something of an obscure figure in Marxism these days. And that is a bit of a shame, but it probably has something to do with the direction the Marxist tradition has travelled. You see, Engels and a defence of Engels figures prominently in his work. Unfortunately, Marxism in the academy and in wider left culture have a tendency to regard Engels as a bit of a bad 'un, as someone who ended up forcing the material world into a stultifying philosophy of nature. The sins of mechanism, of a clunky, vulgar materialism was the negative legacy he bequeathed the political and theoretical tradition he co-founded. So the story goes.
Nevertheless, all Marxists would agree that only by being resolutely materialist can we understand the social world. We are in the change business and so we have to have an idea about the wheres, whats and whys. Unfortunately, the disuse into which Engels has fallen is a symptom of a flight from a properly materialist approach and partly explains why Marxism became old hat in the 1990s. When you're having a hard time getting to grips with things, and the pomo new kids appeared to make a better fist of it, you can understand why. Writing in the aftermath of the French May events and the surge of struggle in Italy at the end of the 1960s, Timpanaro argued that too much of Marxism, like bourgeois thought, had become caught up in epistemology as opposed to ontology. Or, to render it in plainer English, it was now more concerned with how we know things vs being/existence in the world (see Althusser and his theory of theoretical practice, for instance). In his essay 'Considerations on Materialism', Timpanaro argues that philosophical struggle within bourgeois culture is between two families of idealism (idealism, ultimately, being the assumption the world is driven and determined by thought or figures of thought - religion, conspiracy theory, Hegel's philosophy of history are all examples). The first, which Timpanaro refers to as 'empirio-criticist', or the reduction of knowledge to pure experience, is better known to us as pragmatism and is the dominant form of bourgeois thought. We can see it today in the fetishisation of "what works", of so-called evidence-based policy making in which politics is reduced to a managerial exercise, of the beneficiaries of neoliberalism disputing the existence of neoliberalism with a straight face are all examples. Subordinate to and sometimes opposed to it is historicist and humanist idealism. This emphasises the otherworldly or the transcendent capacities of human beings to overcome their surroundings, and we find it in the celebration of entrepreneurs, the great men of history, the nauseating ideologies of meritocracy, and much else besides.
Despite the uses to which idealism is put, it appears to have a positive, creative quality: both varieties emphasise agency, of the preternatural powers of the subject, of the thinking mind, to do things. I can choose to be a rippling Adonis if I put my mind to it. I can affect the course of history by debating and convincing people of the rightness of my arguments, I can make the right choices and work hard to become the sort of capitalist politicians kowtow to, and so on. In different ways that are fundamentally the same, the pragmatic and the spiritual maintain the view that qualities of thought are independent of and can transcend the social and the natural world. "I think therefore I am" as Descartes put it; the subject defines what is possible, we float freely and unencumbered, our identities are an intrinsic property of ourselves, and we confront the world as an object external to our subjectivity, but in a relation in which we are primary. Hence why questions of epistemology are central to idealist thinking. Epistemology can be read as an extension of Cartesian concerns (if not conceits).
By way of contrast, materialism turns this on its head. As Timpanaro puts it:
Cognitively ... the materialist maintains that experience cannot be reduced either to a production of reality by a subject ... or a reciprocal implication of subject and object. We cannot, in other words, deny or evade the element of passivity in experience: the external situation which we do not create but which impresses itself on us. Nor can we in any way absorb the external datum by making it a more more negative moment in the activity of the subject, or by making both the subject and the object mere moments, distinguishable only in abstraction, of a single affective reality constituted by experience (p.34)
Therefore the relation of materialism to idealism is hostile and necessarily polemical. Because idealism reduces philosophy and theory to matters of epistemology, it acts as an obstacle to truly knowing the world because it denies passivity. This "passivity", for Timpanaro, refers to the irreducible character of the material. Humans, for example, emerged at a certain point in time thanks to evolutionary processes independent of us and that we have only recently become conscious of. Human societies for the majority of our history have waxed and waned with the rhythms of climate, natural abundance and scarcity, and occasionally disasters. In each of these, societies were ultimately passive. The rains don't come, you are forced to move on. The rains do come and enough food is produced to remain for a decent length of time. The earth shakes, volcanoes erupt, and the seas swamp the land, sweeping whole societies into the archaeological record. The world, its movements and events simply present themselves, and the people and cultures affected either adapted, migrated elsewhere, or died. The refusal to acknowledge passivity then is to deny the manifold ways in which nature impinges on, conditions and configures the social. It is to set up a dualism, an opposition and ontological separation of the natural world from the human world when in fact both exist in the same material world. For Timpanaro this is why Engels is important because he understood Marxist materialism to be fundamentally monist.
However, this has seen Engels cast as some kind of mechanical materialist because of his insistence that social and natural phenomena cohabit the same ontological plain. Because Engels was interested in nature, as evinced by his later Dialectics of Nature, and on its primacy there is a tendency to interpret passivity literally, and understand conditioning and determination in very strict, cause/effect terms. As far as Timpanaro was concerned, because the natural world was/is Darwinist did not mean the social world was the same - though Engels and Marx both understood how the realities of class struggle in capitalist societies might appear that way. Nevertheless, over the years commentators have tried to drive a wedge where no division existed between the two. Marx understood that despite the primacy of the material, our relationship was always mediated by labour. Our experience of living and reproducing ourselves as biological beings is always conditioned by what we have to do to do just that, whether we are a hunter/gatherer band in an area rich in vegetation and game, have to work to earn a wage to pay our way, or poke around the irradiated ruins for unopened crisp packets in post-apocalyptic Sheffield. Somehow, despite writing an unfinished fragment entitled 'The Part Played by Labour in the Transition from Ape to Man', in which Engels hypothesised that the growth of our brains, our evolution as a species was a consequence of our labouring to meet and overcome the challenges thrown at us by the natural environment, and in Anti-Duhring defining freedom in terms of the consciousness of necessity (passivity), these positions are supposed to be at odds with Marx. Instead, as Timpanaro rightly observes, what they demonstrate is a consistency of approach between the two.
Philosophical debates are all very well, but why is this important? Why should we care? Timpanaro argues passivity is politically crucial. Approaches fetishising epistemology and therefore privileging activity and agency denigrates the material world and pretends anything is possible all of the time. Marxist materialism is fundamentally opposed to this. Activists informed by Marxism try and merge theory with practice, of analysing and understanding the material world to inform our activity in that self-same world in order to overcome it. How do we get from here to there without understanding the shape and dynamics of our societies, of who has a stake in pushing capitalism to its limits and beyond and those whose interests are anchored in the status quo? In short, we don't. Indeed, reasserting monist, Marxist materialism has acquired some political urgency. Capitalism is in crisis, the legitimacy of its ruling class is eroding, politics is polarising, and the character of struggle changing. It's not that nobody is tracking these developments and putting Marxism to work: plenty are. The difficulty is this remains the property of a small minority. Political education, or more properly the inculcation of politicised critical thinking has to compete with conspiracy theory, Fabianism, old labourism, new labourism, liberalism, dogmatism and all the rest. This isn't to substitute Engelsian monism for a pessimistic moan-ism, but acknowledging the passivity of our own position so we can think about and work toward overcoming it.