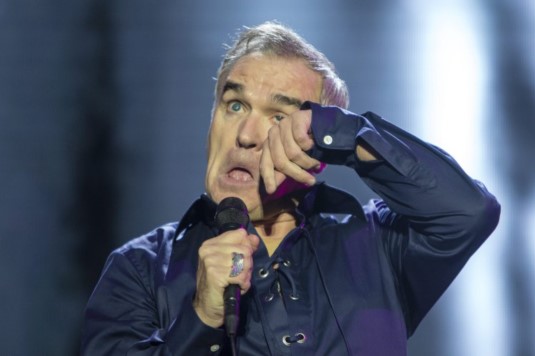 What did the business in the last month. Here are the five that you, the audience, found most interesting by, um, reading them the most.
1. Is it Okay to Like Morrissey?
2. Does the EU Have a Death Wish?
3. Centrism on the Streets?
4. A Very English Cover Up
5. The Left after the 2017 General Election
I read today that Morrissey has been forced to cancel a load of European concerts because of "logistical issues" (i.e. low ticket sales) after his stupid racist comments earlier this month, so he can take coming the top of my pops as a consolation. Apart from that, a solid month of politics attracted the page views. Two on the bankruptcy and idiocies of the extreme centre, and one on what has happened to the left outside of the Labour Party since the eruption of Corbynism. And last of all, the comment on the BBC adaptation of A Very English Scandal did quite well too.
No idea what the next month is going to bring. I fancy writing something on Engels that's been on the backburner since January (and is about a third written). A discussion of Rosi Bradotti's book, Nomadic Subjects is also on the cards, along with the most sizzlesome takes on politics you can find in written English.
What's getting the second chance treatment as we move into July? How about these remarks on Chris Leslie's doomed attempt to revive (authoritarian) centrism as a viable political project?